Chicago Tribune, LA Times Explore Creating Tablet Hardware to Sell Newspapers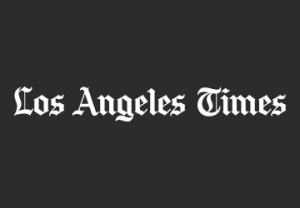 Tribune Co., the media conglomerate behind the Los Angeles Times, the Chicago Tribune, and other publications, is looking at entering the tablet hardware space in order to sell newspaper subscriptions. News of Tribune Co.'s foray into the tablet space comes just as we're hearing that Amazon, which provides music, videos, and books as digital content, is also eyeing entry into the tablet hardware market.
According to CNN, Tribune and Co. wants to offer subscribers who sign up for a long-term subscription either a free or heavily subsidized branded tablet that works on Google's Android platform. Customers would either have to sign up for a long-term digital delivery subscription and/or a wireless plan with a partner wireless carrier, according to five sources to CNN. The initiative is gaining traction at the high level, with Tribune Co. CEO Eddy Hartenstein actively pushing for the tablet as the company seeks to emerge from bankruptcy.
Sources say that Samsung Mobile, makers of the Galaxy Tab tablets, is being asked to design Tribune Co.'s tablet, though neither companies would comment on those rumors. The publication had initially planned to test the tablets in Chicago and Southern California in mid-August, but it looks like this tentative trial date will be missed. There are still a number of obstacles right now, including the fact that none of Tribune Co. publications have apps that are optimized for Google's Android OS. Additionally, content would have to come with added value for the plan to work to get traditional print subscribers to switch to a digital model, where content would have to be embedded and interlaced with additional multimedia files, such as extended photo galleries, audio clips, and video footage.
Media analysts are hopeful that the model will work and Tribune will be able to attract digital advertisers. Given the rising cost of printing in the print business, a digital delivery model would help to cut costs. However, advertising in the digital space remains new and relatively unproven for publications that include newspapers and magazines.
Most recently, Time Inc. had announced that it would migrate all of its publications digital, though the magazine publisher did not announce that it would create and distribute its own tablet. Various companies, including News Corp., had explored with digital delivery, including a tablet-only digital newspaper by News Corp. Other newspaper companies are also exploring the idea of subsidized tablets including Tribune's own publications.
The tablet that will be introduced will be open, like existing Android tablets, and won't be a locked experience like Barnes & Noble's Nook Color Android tablet.
After subsidized phones through voice and data plans, can a subsidized tablet through content contracts be viable in the U.S. market?

As an Amazon Associate I earn from qualifying purchases.