Chinese iPhone Clone-Maker Accuses Apple of Stealing iPhone 5's Design
While Apple may have won over $1 billion in damages from Samsung after having accused the South Korean Android smartphone- and tablet-maker of stealing the designs of the iPhone and iPad, a new twist is happening in China as it relates to the next-generation iPhone 5's design. We had reported that Chinese clone-maker Goophone had based its Android smartphone's design on leaked specs and designs of Apple's iPhone 5 for its own Goophone I5. However, as the Goophone I5 is announced first, Goophone is threatening to sue Apple if the company releases the iPhone 5 in the Chinese market.
According to Gizmodo Australia, Goophone is using its first to market claim as basis for owning the design of both the Goophone I5 and what is believed to be the final design for Apple's iPhone 5 at this time as the smartphone has not yet been officially announced. Apple will be announcing the iPhone 5 at a media event on September 12.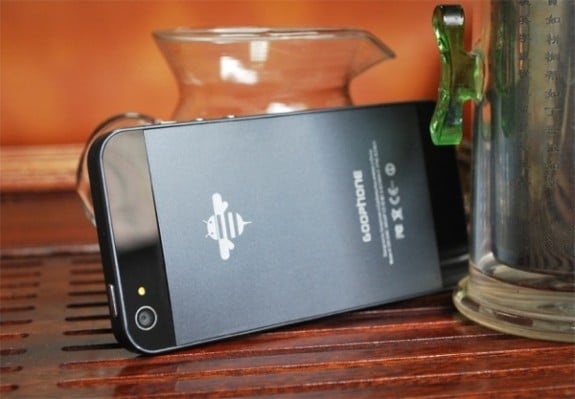 However, there may be some problems with Goophone's claims. As the iPhone 5 does have a much more radical change in design from the iPhone 4S than did the iPhone 4S from the iPhone 4, the design of the iPhone 5 is largely an evolution of the iPhone 4 and iPhone 4S series. As such, Apple may still be able to lay claims behind the iPhone 5's design and could countersue Goophone of infringement.
Considering that Apple went after Samsung's Galaxy S I and Galaxy S II smartphones for infringing on a rectangular-shaped smartphone with rounded corners, the Goophone I5's designs may be an easier victory as it is based largely off of the iPhone 4S design as is Apple's iPhone 5 from the leaked renderings we have seen.
It's unclear how both companies will proceed once Apple announces the iPhone 5. China is an important market for smartphones as the country has a huge and booming population that will help manufacturers count marketshare.

As an Amazon Associate I earn from qualifying purchases.