Chrome for Android Updated With More Languages, Homescreen Bookmarks
Google's Chrome for Android is still in beta, but today it received an update with some much-requested new features. Google still hasn't put in all of the requested updates, but it's slowly working through the list. At the top of the list for today's update is the inclusion of more language support.
Google announced that Chrome for Android Beta now has support for 31 languages, and is finally available in all countries that have access to the Google Play Store. The browser will still only work on devices that run Android 4.0 (Ice Cream Sandwich), however, so it's still only available for a relatively small number of devices.
Read: Chrome for Android Hands On Video And Impressions.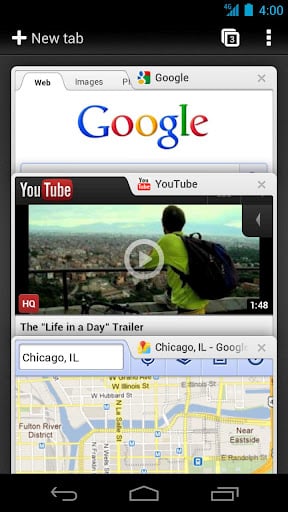 In the new version of the browser, Google has added in the ability to request the desktop version of websites. Not everybody will want to use the desktop version of websites, but it's now an option for those that hate mobile websites for whatever reason. It might also be useful for mobile websites that don't include an option to switch to the desktop versions.
Also added to the new version of Chrome for Android is bookmarks on the Android homescreen.
Users of the beta browser can now choose to save their bookmarks to their homescreen for easier access. That means less taps to get to websites you check regularly. Again, it's not a feature that everyone will use, but it's a great feature to have.
The last two updates include an option to choose apps to handle links opened in Chrome, and the ability to use the browser with system proxy setup on the device.
Even with these updates, Chrome for Android is still technically in Beta, so there can still be some bugs. It is stable enough for some users to keep it as their main browser on Android, but don't be surprised if you run into some bugs every so often.