Chrome for Android Will Match Version Number on Desktop in 2013
On a post on its own Google+ social network, Google has commented about the development of the Chrome browser on Android. One of the questions posed was when Chrome on Android would match the version number of Chrome on the desktop since the Android edition is now in build 18 while the desktop has Chrome build 23, to which Google responded 'soon.'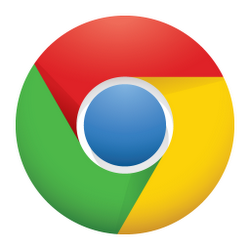 The Internet search giant and maker of Android and Chrome says that starting early next year, it hopes to 'aligning releases across all platforms, including Android.'
It's still unclear what this means and what features will be supported on the Android edition of the Chrome browser and if plugins to the browser will be actively supported on Android as they have been for Chrome on the desktop.
In the past, on Android, Google had created an Android browser–which usually is called either Browser or Internet on Android phones and tablets–but more recently the company is trying to unite the browser under Chrome. One example is that the Google-owned Motorola Mobility has released the Droid RAZR M, Droid RAZR HD, and Droid RAZR Maxx HD without an Android browser and has opted instead to bundle Chrome as the default and native browser for its recent crop of Android smartphones.
Another question regarding Chrome on Android is if aligning the version numbers between mobile and desktop would bring back Adobe Flash support on the mobile Internet browser. In earlier versions of Android, Adobe's Flash plugin was supported, but Adobe had abandoned Flash support starting with Android 4.1. It's unclear if Google will try to bring Flash back to Android with Chrome or if the plugin will be shunned from mobile. I, for one, am hopeful of Flash being ported back to mobile as Google's Play Store content for movies and TV shows is still lacking behind content available on Apple's iTunes and Amazon's digital storefronts.
Still yet, bringing a more robust version of Chrome to Android could allow Google to offer a Chromebook-like experience on Android tablets and phablets.