Chromebooks Will Soon Run Android Apps
At Google I/O this week Google announced some important changes to the upstart operating system at the heart of the Chromebook and Chromebox, changes that include a closer tie between Android and ChromeOS. People using a Chromebook laptop or a Chromebox desktop system will now be able to run Android apps and get notifications from an Android phone on the computer.
The ChromeOS upgrade announcement came during Google I/O, a developer conference Google holds this time every year where they often announce new features of Android and their other services and products. This year we learned about Android L and new features in ChromeOS coming soon. Sunday Pichai, of Google, now manages both teams after formerly leading the ChromeOS development. When Google added responsibility for Android, many of us expected a closer relationship between the two products.
See the Google I/O Keynote below:
Android Apps Will Run on Chromebooks
First, and most exciting for ChromeOS fans, Google will soon allow users to install Android apps on their Chromebooks. Pichai didn't offer a firm date when this will start, saying only that the feature will come "soon."
During his demo Pichai showed off Evernote, Flipboard, and Vine apps all running on a Chromebook. Since web apps don't give users the same feature rich experience that an Android app can, this will make inexpensive Chromebooks and Chromeboxes more appealing to buyers. The devices already sell more than most observers expected. Chromebooks are often in the top ten list of laptops sold at Amazon.com.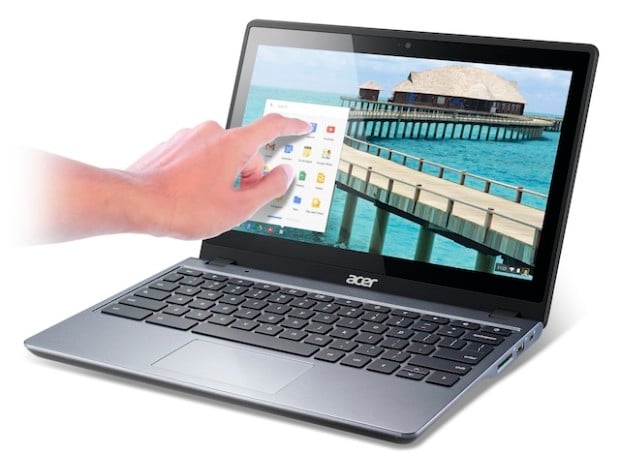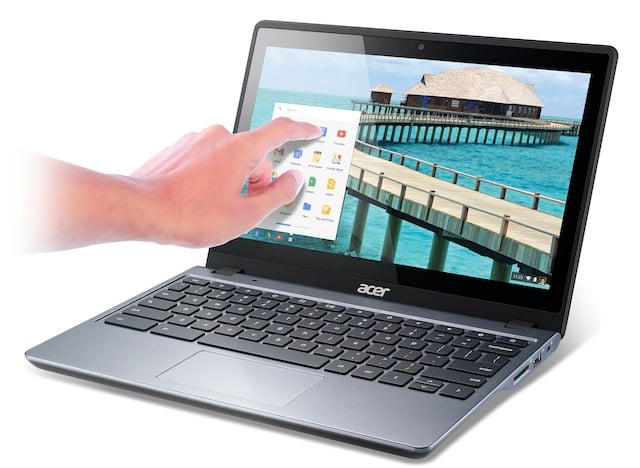 What is a Chromebook or Chromebox?
A Chromebook is a laptop that runs the simple and low impact ChromeOS, an operating system based on the Google Chrome web browser. The OS boots right into a skinned version of Chrome that looks like Windows 7 or Apple OSX, with a task bar at the bottom of the screen. It only runs web apps in a Chrome window with mostly online requirements, but some can run offline. These web apps don't take a lot of hardware so buyers can get a decent Chromebook for hundreds less than a comparable Windows machine.
Chromeboxes also sell for a low price in a desktop form. The ASUS Chromebox is the most popular right now, selling at under $200. Chrome all-in-one computers offer an iMac-style machine at a third the price. One of the best selling Chromebooks, the Acer C720 Chromebook, costs only $200 at retail. ASUS and Acer can hit their prices by putting small SSDs with only 16GB and 2GB of RAM in a machine with a low-power Celeron processor. The Acer Chromebook only has a 1366×768 11-inch display without a very high contrast ratio, which means the display will look a little washed out compared and dim compared to higher quality displays on more expensive computers. ChromeOS machines don't give users a high-end powerful system, but users like them because of the incredibly low price on a machine that handles most of the tasks the average user needs to do, like web browsing, email and document editing with a little light gaming and online video streaming. Chromebooks also last a long time on a single charge.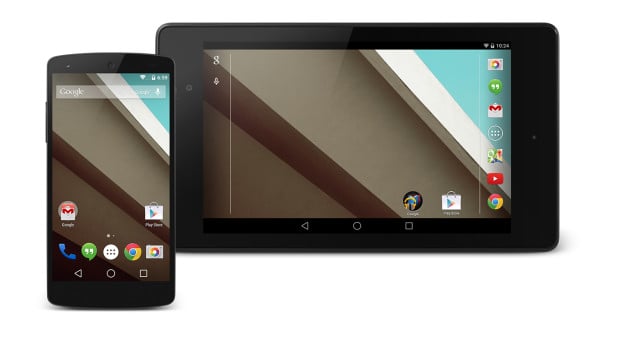 Android Phone Notifications on ChromeOS
Second, ChromeOS users will also get closer integration between Android phones and Chromebooks thanks to Google's announcement that Android notifications will show up on a ChromeOS computer, much like Apple promised with their emphasis on continuity between OSX and iOS. When a person receives a notification on their phone, the notice will also show up on the computer screen. This can work with things like text messages or an app notice  (like the warning eBay's app gives users when a watched auction will soon end).
The user must pair their phone with the Chromebook or Chromebox for integrated notifications to work. Pichai and Google didn't fully explain how this works, but expect it to work using Bluetooth, or over Wi-Fi if both devices connect to the same network.
Questions Unanswered
Google didn't answer a few big question about the close relationship between Android and ChromeOS devices. Most significantly: will touch-centric Android apps need a touchscreen on the Chromebook? Google sells the Chromebook Pixel, an expensive touchscreen version of the Chromebook with last year's technology. They didn't update the device with the better performing Haswell processor that run all day on most laptops. Acer also makes a touch version of their popular system called the Acer C720P which still only costs $250 with a touchscreen. Few other Chromebooks from HP, Samsung or ASUS offer touch versions. Adding that feature will increase costs. Chromeboxes rely on the user to add an external HDMI monitor. Touchscreen versions don't come cheap.
It's possible that Google will update ChromeOS to interpret a mouse click like a tap. That would solve the problem for some apps, but others won't translate well from a touch interface to a mouse/trackpad interface.
Also, what about apps that need more video power than many Chromebooks can handle. Will current or older Chromebooks and Chromeboxes run the new version of Google that allows us to install Android apps? Related to that, will they run all Android apps? Current generation ChromeOS computers don't come with very powerful video systems. That's likely behind the recent leak of the newest Acer Chromebook. The Acer Chromebook CB5 with the latest generation Tegra K1 chip showed up briefly on a Swedish retail website which many sites reported recently. This system could handle all Android apps nicely. Some Android phones won't even support high-end games and apps, so we're likely going to see a similar situation with Chromebooks after this change.
Finally, notifications will probably only come for users of Android L, the new version of the Android operating system Google also announced at Google I/O. Android fans love getting new versions of Android, but only Google Nexus and Google Play Edition phones usually see the updates early on. Phones from HTC and Samsung often don't see Android updates until months later, if ever. So this new feature will likely only work with a few phones this year.