Claimed Samsung Galaxy S III Photo Surfaces
The photo below may show the first look at the Samsung Galaxy S III, Samsung's top of the line Android smartphone.
The latest rumors peg the Galaxy S III release for May, but Samsung has gone to Apple extremes to keep information about the Galaxy S III from leaking.
(Read: Samsung Galaxy S III Rumor Roundup)
The latest Samsung Galaxy S III photo comes from oPDA.nl, a Polish blog that claims the photo came from an anonymous source.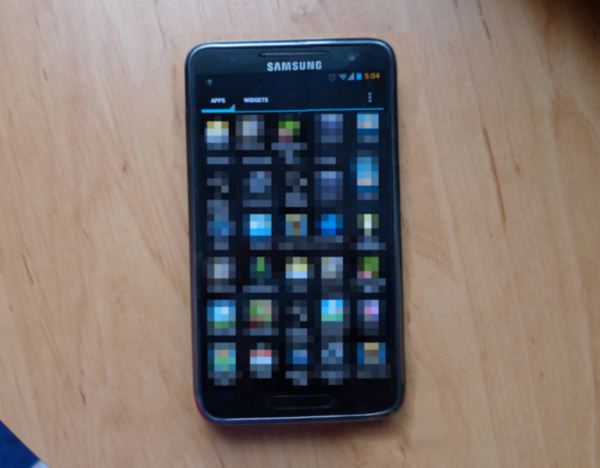 The leaked image did not come with any Galaxy S III specs or confirmation of hardware features. The photo shows 5 rows of icons, which lines up with earlier rumors and mirrors the layout on the Galaxy Note, which has a large 5.3-inch display.
The image could be the Samsung Galaxy S III, but as Boy Genius Report points out, the Samsung branding at the top of the device is incredibly close to the edge of the display. Branding will no doubt become cramped as bezels shrink, so that may explain the lack of spacing.
The leaked photo also shows a wider flat home button, which may be another concession to shrinking bezels.
The image shows Android 4.0 and a large display, though the size is not confirmed by the tipster or looking at the photo.
Android Community reports that Samsung is testing disguised versions of the Galaxy S III with carriers in North Korea to avoid public spotting, but it is surprising that no testers have leaked a photo of the Galaxy S III this close to launch.
The Samsung Galaxy S III is one the most anticipated smartphones of 2012, sharing the honor with the HTC One X and the iPhone 5.

This article may contain affiliate links. Click here for more details.