Clash of Clans December Update Promises Fixes
Earlier this month Clash of Clans received a huge game-changing update. It delivered Town Hall 11 to players, a third hero, loads of changes, and along the way introduced a few problems. Today the developers, Supercell, have confirmed two more updates are coming to make additional changes, fix multiple problems, and give players one gem resource boosts.
Clash of Clans is one of the most popular mobile games in history, and has millions and millions of daily players. The huge Town Hall 11 December update added a lot of good content, but has frustrated many players to the verge of quitting. We have good news though, and gamers will want to read on for all the details.
Read: Clash of Clans Update Problems Frustrate Players
Since the update arrived the official Clash of Clans forum has been smothered in complaints ranging from users not being able to play, the game crashing, loot (in game money) being hard to find and other small things. For a traditionally rock-solid and stable game, this is unusual. The company is working hard to fix the problem, and an update is coming tomorrow with loads of fixes.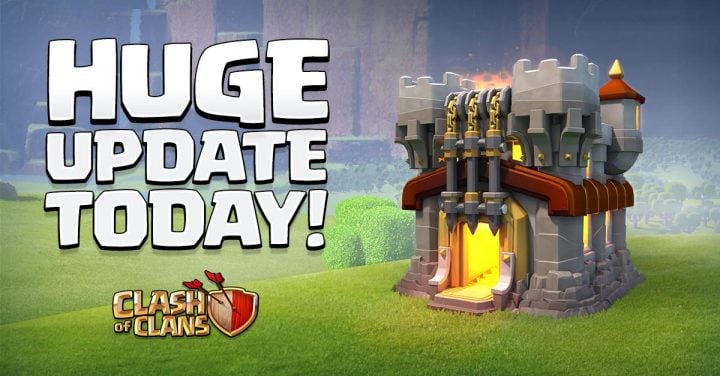 First things first, starting next week Supercell is bringing back the 1 Gem resource boost for the holidays. So get ready to attack all day, and makes loads of cash.
Supercell just confirmed that tomorrow, December 17th, another large update will arrive that looks to fix most of these problems and make other in-game changes related to the most recent update. The big one is making the personal break timer four hours, instead of three, and other changes. Of course this is just one of many future updates, and the company is one of the best at making small changes or tweaks after an update, to balance gameplay, make things fair and fun, and keep players interested. Which is why people have been enjoying the title for three years and counting.
The biggest problems since the update earlier this month appear to be related to players not being able to click on their Town Hall, which is huge. This is where we re-arm traps and bomb, or even moving it, since the latest update makes the Town Hall extremely important. Then there is a new "Personal Break Timer" where users can only play for three hours total, before being kicked off until they are attacked, and get a shield. Yes, they are preventing people from playing their game, which sounds absurd, but it's to prevent cheaters who are "always online" and can't be attacked.
However, users are getting kicked off for the Personal Break Timer (PBT) after minutes, users aren't able to donate to Clan Castles in war, the game won't install for some, there are game crashes, and other things. This and more looks to be resolved starting tomorrow. Here's the full list of what's coming tomorrow, and in another future (and optional) update.
Clash of Clans Update
• Fixed a bug in the Personal Break system that could force players into Personal Break even after being offline for a while
• Personal Break online-time limit has been increased from 3 to 4 hours
• Personal Break limit now fully resets when being 15 minutes offline without Shield or Guard (was 30 minutes)
• Personal Break limit extensions increased to 30 minutes (was 15 minutes) after taking a defense without shield or getting kicked out without being attacked
• Free Guard when Shield expires has been increased for all Leagues:
– Titan I / Legend: 4 hours Guard (was 3 hours)
– Titan II: 3 hours Guard (was 2 hours)
– Titan III: 2 hours Guard (was 1 hour)
– Champion (all levels): 1 hour Guard (was 30 minutes)
– Below Champion: 30 minutes Guard (was 15 minutes)
• Clan War matchmaking parameters have been updated for Town Hall 9 through Town Hall 11
• Fixed a bug that could allow exceeding the limit of donated Clan Spells
• Skeleton hitpoints have been slightly decreased
• Grand Warden ground/air mode is now always correctly saved
• X-Mas tree is now spawning
As shown above, the company is making some rather quick changes to this entire shield and personal break fiasco. Users can now play for four hours without getting kicked, which should be long enough for some, but before the update it was six hours.
Read: Clash of Clans December Update: Tips & Tricks
The most notable change is the personal break timer will be fully reset after 15 minutes. Meaning if you play for four hours and get kicked for playing too long, just wait 15 minutes, and you'll have four more hours to play. Making this a non-issue for most.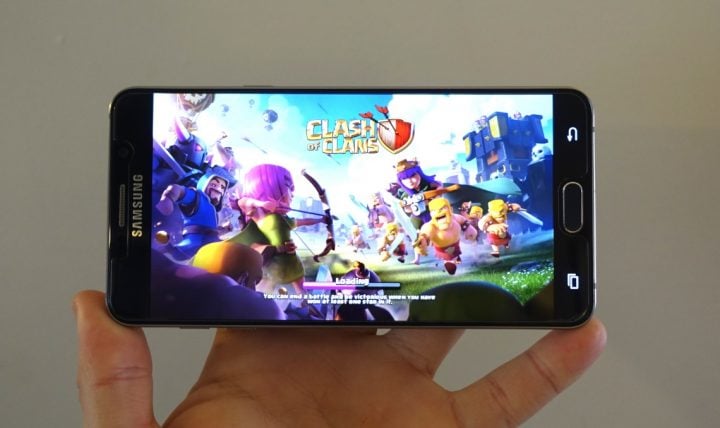 Clan War matchmaking is getting improved, finally, which should take into consideration spells and some other changes for TH9, and the fact that there are Town Hall 11 players now. Clans have been extremely outmatched in wars since the update, and this should fix that problem.
Optional Update
The personal break timer has been a big topic of discussion at the forum, and users would like a timer in-game so they know when they're about to get kicked. Allowing players to know exactly what's going on, and do attacks in war and such before the timer runs out. This and more is coming in another update (not on the 17th) that will be optional.
• Added Winter theme along with an option to disable snowfall in Settings
• Added an info screen when tapping the Shield icon that shows exact Personal Break timer status
• Added a Clan badge icon for donated Spells in the deployment bar
• Fixed a crash when trying to tap the Town Hall while all elixir-recharged defenses are under upgrade
• Fixed a crash when fighting Lava Hound and Pups near the edge of the map
• Fixed a crash when trying to donate to the war map while a troop or spell production building is under upgrade
• Fixed the request/full/timer tips not showing correctly above the Clan Castle in certain situations
• Fixed player profile bug where Level 1 Grand Warden could be incorrectly shown as unlocked
• Various UI cleanup and fixes
From what we're seeing the update tomorrow will mainly be to fix the personal break timer, add Christmas trees like the game has done every X-mas for three years now, and other things, while all the actual problems won't be fixed for at least a few more days.
Above you see the Town Hall crash bug, donations bug, issue with Lava Hound, and other issues being listed for coming soon. Meaning most of the problems won't be fixed tomorrow, but will be fixed in the near future, most likely sometime this weekend.
What gamers need to know is that likely tomorrow morning around 3AM ET the game will go into maintenance mode, an update will become available, and some important changes will be addressed. Stay tuned for more details.

As an Amazon Associate I earn from qualifying purchases.