Clash of Clans March Update: 4 Reasons to Get Excited
The popular hit mobile game Clash of Clans has received multiple updates over the past few months, most notably a big one in December, then a smaller update in January. However, we now have additional exciting details about the next Clash of Clans update for 2016.
In December the biggest update in the history of the game arrived with major changes. From a new Town Hall 11, additional defensive buildings and a third hero, and much more. It also caused a lot of problems that were eventually fixed earlier this year. Now though, Supercell is looking forward with more improvements and new troops.
Read: Clash of Clans Star Bonus: What You Need to Know
Today, the official Clash of Clans Facebook page is promoting the company's new game Clash Royale, but also took some time to tease and share details about what's hopefully the next major update, and when it will be released. Below are four things mentioned that Clashers should be excited about.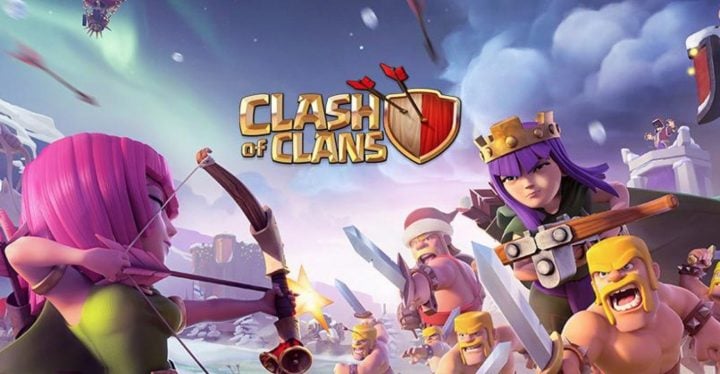 Supercell, the developers behind Clash of Clans, aren't slowing down anytime soon. There has been silly rumors that the game will be shutting down, which are simply 100% false. It's one of the most successful, most downloaded, and highest grossing games on both Android and iPhone with over 100 million downloads on each platform.
While talking about Clash Royale, the Clash of Clans Facebook page revealed some exciting changes, updates, new troops and more coming later this year.
March Clash of Clans Update
According to the official Clash of Clans Facebook page the next big update for Clash of Clans will arrive "hopefully before April" but that they'll keep up posted. What this means is the developer team already have made changes and are currently working hard on the next update.
Supercell wants to release another update with a new Dark Elixir troop before April, but they aren't making any promises. What this means is most likely we'll start hearing more in the coming weeks and sometime in March. Then as the update nears they'll release teasers revealing some of the many changes. Then, within a few days an update will arrive for Android and iOS users.
Above is a screenshot of just two out of five comments made by the Clash of Clans official Facebook page. Confirming the team is working on a "BIG" update, as well as a new troop. It looks like we can start getting excited about an update coming in late March or early April at the latest. Or maybe even earlier.
New Dark Elixir Troop
As all gamers know, heading into the Dark Barracks in Clash of Clans users will notice there are only a few boxes that have troops to be made. The rest are all listed as "coming soon". We don't know what all is coming, but today the staff did confirm a new Dark Elixir troop will arrive.
Specifically stating that a new Dark Elixir troop is coming, one that will likely be unlocked at Town Hall level 10. Currently TH10 players have been somewhat ignored. It was the highest you could progress until the December (2015) Town Hall 11 update, and all of the new additions were for TH11 only.
Town Hall 10 players have nothing new, nothing that lower TH9 players can't have in terms of troops to attack with. As a result, this update will focus on adding new features and new troops specifically for Town Hall 10. This will help them take on other higher level players, as well as balance gameplay against the extremely overpowered Town Hall 11 and their third hero.
Town Hall 10 Changes
This update looks to be geared towards all players, of course, but will focus a bit more on Town Hall 10. It's nearly the highest any player can go in the game, and often takes nearly two years to reach, so to keep players happy changes are coming.
Read: Clash of Clans 2016: 6 Things We Want Next
The new Dark Elixir troop will be for TH10 and above, and possibly other things will be unlocked. While not specifically mentioned, there are also additional spots in the Dark Spell Factory to add new spells, which could also be for Town Hall 10. Clash of Clans on Facebook mentioned TH10 a few times, so it's safe to say some exciting new features are coming for everyone, as well as those near the top with a high Town Hall 10 village.
New Troop Rumors
And finally, we have some potential details regarding at least one of the biggest new additions coming in the March Clash of Clans update. And that is the Dark Elixir troop that players can upgrade, build, and attack with.
According to various reports on the Clash of Clans forum, the Dark Elixir unit is one that was removed from Clash Royale before being release. Suggesting that Supercell and the developer team liked it, but saved the character for Clash of Clans and deleted it from their new game completely.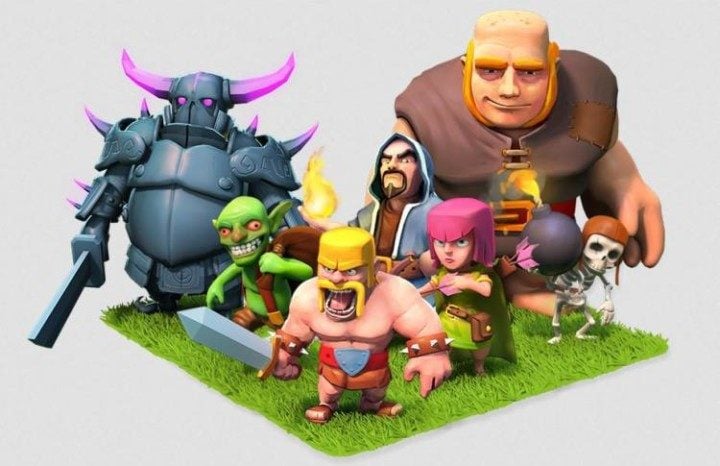 Users found evidence of a new troop called an "Ice Mage" which is another word for magician. Basically similar to the Wizards, but will be a Dark Elixir troop, and could possibly freeze buildings while other troops take them down. It's being called the Ice Mage, but that's all we know so far. It's possible this will be one of multiple new troops coming to Clash or Clans, or it could be something completely different. We'll have to wait and see. Other rumors have mentioned a Dark troop that will target gold, elixir and dark elixir, similar to Goblins.
All said and done, another big Clash of Clans update is coming in March or April, it will have a lot of new features, options and troops specifically for Town Hall 10, and introduce a new Dark Elixir troop. There could be a smaller update before this one, too. We'll be on the lookout for more details, so stay tuned.