Clash Of Clans October Update: What to Expect
Earlier this week a small Halloween themed update hit the popular mobile game Clash of Clans, but that's just a teaser before what we're hearing will be one of the biggest Clash of Clan updates ever. One which should be released this weekend, or at least announced. Saturday is the first ever ClashCon gaming event, and we're hearing the developers have some big news. Below are a few things players can expect.
This summer Clash of Clans, one of the most popular mobile games around received a huge update with tons of changes and new features. Then back in September another update delivered even more tweaks and extra walls for TH10 players, to name a few. However, it has been reported that one of the biggest updates ever is coming tomorrow morning. Clashers are in for a big surprise.
Read: ClashCon Live Stream: How to Watch & What to Know
Tomorrow, October 24th at 5:15 AM ET, or 12:15 local time in Helsinki, Finland, the developers of Clash of Clans are kicking off a huge event called ClashCon. Above are a few details regarding the event and how to watch it, but below we'll be going over a few different rumors circulating regarding what to expect from the October Clash of Clans update.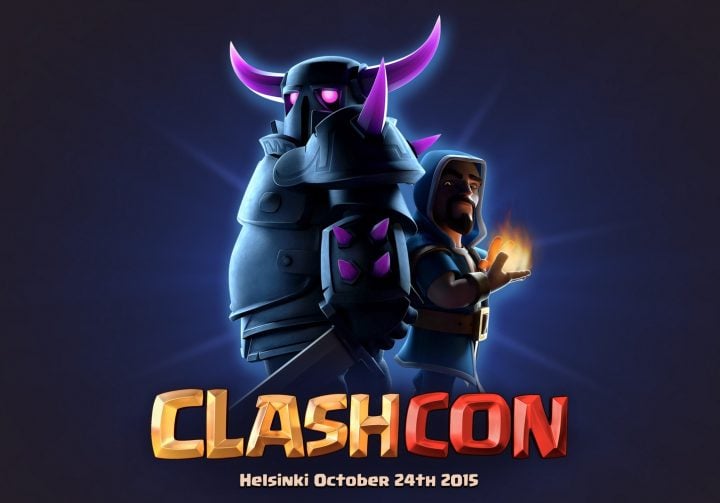 At this point no one really knows what's coming in the next major Clash of Clans update, but the developers promise it will be huge. Typically in the days and week leading up to a release, they drop all kinds of hints and teasers one at a time on their forums, just like all recent updates, but this week they've been silent.
Right now there are no teasers revealing anything. Usually each day a new feature or aspect of the update is revealed, a video teases what gamers can expect, and moderators and fans speculate regarding what is coming. However, none of that has happened this week. Instead, it's been silent. Maybe that's because the teasers will start at ClashCon, or maybe they want it all to be a huge surprise.
We did get an update yesterday that added some Halloween effects. There are a few subtle UI changes for the holiday, a new Halloween Cauldron (pot) appearing on some users bases that can be kept, or removed in return for in game currency called Elixir, and more. But as we said above, that isn't important as it will all disappear (except the pot) once Halloween ends. It's the update that should be announced tomorrow morning that everyone is curious about.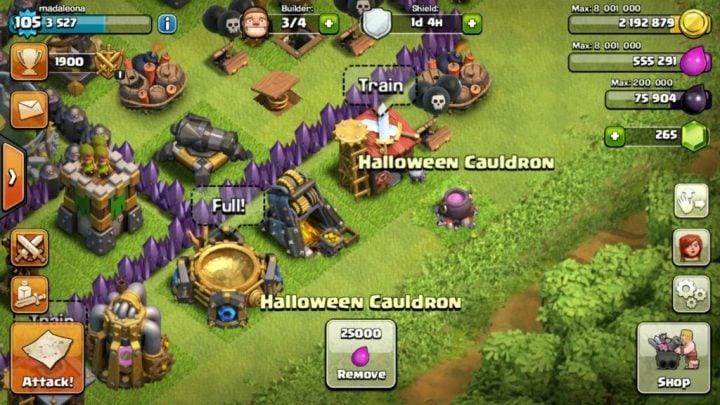 ClashCon will have Clan War tournaments, 5v5 tournaments, attack strategy learning sessions and workshops, base-building techniques and tips, Hog Clan Wars, the "Art of War" teaching clans how to win every match, tons of free swag and gear, and more single player challenges. Looking at that list of stuff, leads us to believe ClashCon itself is teasing a few of the new features that will be revealed.
We don't know exactly what is coming, but have a good idea regarding at least a few things that are almost a guarantee. Below are some speculations, guesses, and possible new additions based on previous updates, what makes sense for the future of the game, and rumors that have been floating around the Clash of Clans forum and community. We'll update tomorrow once we know more details. It's worth noting that the update could be released tomorrow, or we could just see a few teasers announced, and have another week or so of waiting before the actual Clash of Clans update. No one knows but Supercell, and we'll have to tune-in to find out.
Clash of Clans Update Rumors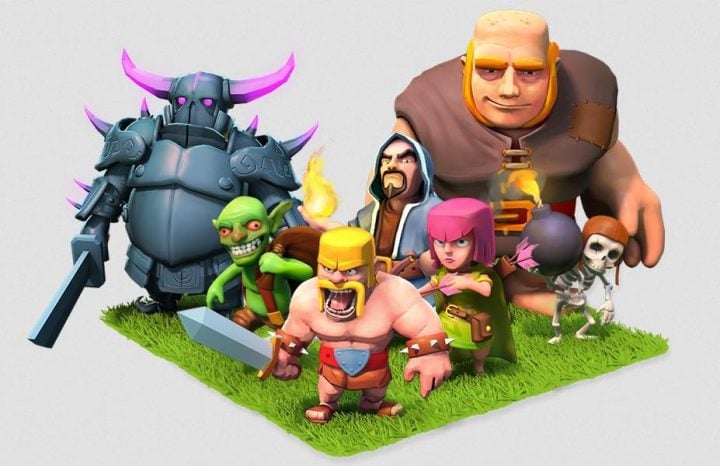 Before we get into talking about each potential new feature, we need to go over a few rumors. From what it sounds like, this update will either be released tomorrow, or announced live on stage during ClashCon, which is why it's being live-streamed on three different services tomorrow. If it's released, everyone will be happy. However, it could just get announced, and won't be released until next week. We don't know.
Supercell, the developers behind Clash, claim this will be one of the biggest in history, with some "game-changing" new features to attract even more players. The biggest concern though, is how do you get millions more to try the game that haven't, without alienating the millions who currently play?
It's a fine line that Supercell will need to walk, but they've released excellent updates for over three years that keeps gamers coming back for more time and time again, so we don't think they'll disappoint. There is still a lot of room for growth, and endless options they could take things. However, we have a feeling it will have to do with Clan Wars, leveling out gameplay, adding new characters or troops, and adding some sort of daily goals or quests to give people something to do, aside from just save gold and attack other bases. We could also see the actual bases increase slightly in size, to make room for more buildings, troops, walls and more, but we'll have to wait and see.
There is so much that could be done, and surely some of the changes will make Clashers extremely happy. Let's get started.

This article may contain affiliate links. Click here for more details.