Clash of Clans Update: 5 Quick Details
Earlier this summer one of the biggest updates in a long time arrived for the popular mobile game Clash of Clans. Gamers loved all the changes, but today is update time again, and players can look forward to a few brand new changes or features. Below are five quick details about today's Clash of Clans update.
Totaling up over 250 million downloads between Android and iOS, this is one of the most popular games around, and with good reason. Updates consistently arrive with loads of improvements, deliver new features, and keep things fresh and new for everyone that plays the game.
Read: Clash of Clans 2015 Update: 5 Things to Expect
During the weekend Supercell started teasing another "big update" to Clash, starting with a few sneak peeks regarding what's coming soon. We told you about everything that was new yesterday, and below are a few other details as gamers wait for updates to hit the App Store and Google Play, and maintenance breaks to end so gamers can enjoy Clash of Clans and its new features.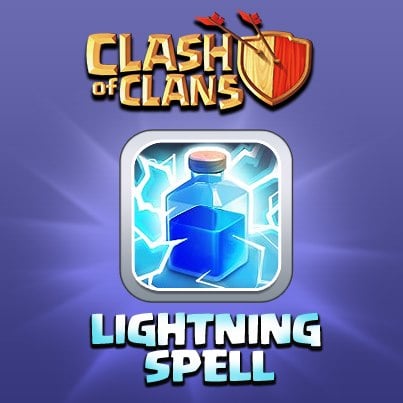 Many were expecting this to be another big update similar to the July 1st update, but that simply isn't the case. Instead, it's a small update with a few new features, a couple important changes, and it's paving the way for a much bigger update that will arrive at the end of October.
On October 24th Supercell, the developers who created Clash of Clans, are hosting their own ClashCon gamer/developer event in Helsinki, which is where the company will announce some "game changing new features" that will make current gamers excited, and with a focus on attracting new players to join the game. This could be Clan War Tournaments, Town Hall 11 will likely make an appearance, a third Hero is possibly in the works and more. That's the big big update coming soon, but what about today? Here's five quick details.
Clash of Clans September Update
The update rolling out as of today has a few noteworthy new changes users will want to know about. The developers have been teasing features all week long, and here's what is new.
Spells
Lightning Spells have been changed, a lot. They're now much stronger at level 5-6, and also available to Town Hall 8-9 at level 5-6. This means a new stronger level is available. TH10 players can update Lightning Spells to level 7. It's stronger than ever, hits a smaller more precise target, and deals more damage.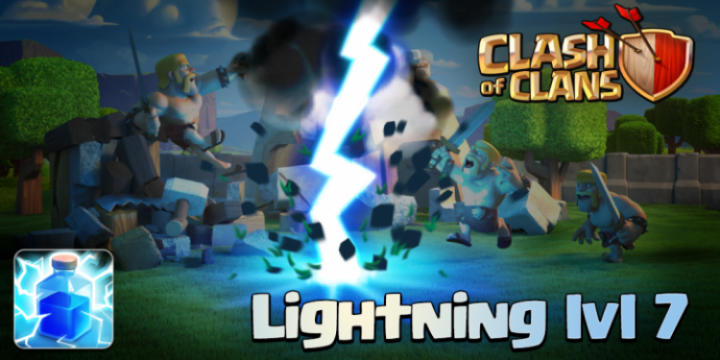 Supercell also improved or tweaked the Poison, Earthquake and Freeze spells. Poison now works like Inferno towers, and starts off slow and builds up power to take out troops. Meaning you'll have to lure them out, or be more accurate while dropping the spell, as it deals more damage the longer the troops are inside it. Freeze spells now effect air troops, this is a big one. Before it was ground and hero troops only.
Tiebreaker
One of the biggest changes everyone needs to know about who participate in Clan Wars, is the new tiebreaker feature. There will no longer be tie games where a War ends in an even score. Totan destruction, is what they're calling it, and it totals up the amount of damage from each attack, and the team with the most overall total damage percentage wins.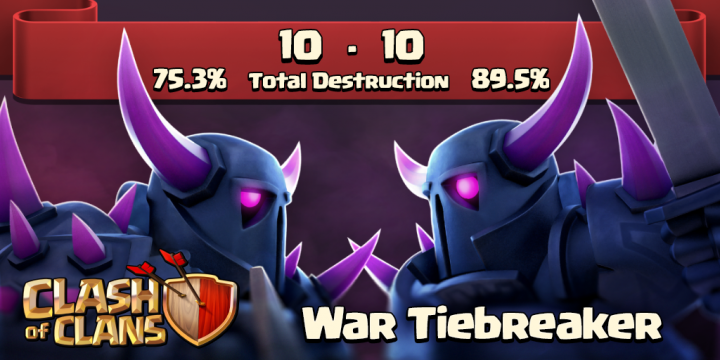 Easy enough right? Simply do as much damage as possible, even with second attacks, because if any war ends in a tie all those damage points will be extremely important.
25 More Walls
This one has been a long, long time coming. Town Hall 10 players will now get 25 new walls to help surround and protect their base, make more compartments to funnel attacking troops, and protect storages and other buildings.
The last few updates have delivered a fourth mortar, two air sweepers, a dark spell factory and more, but we never got more walls. Now users will have 25 more walls to use where they see fit. This will be very helpful, and probably allow for some truly unique and difficult to attack bases. We're not sure if TH9 will get more as well, or if this is limited to only TH10 gamers.
At the same time, the ugly and out of place blue lightning level 11 walls have been removed completely. Level 11 walls will now be lava orange, to better match the overall styling and color theme of TH10 players, and highly upgraded bases.
Army Overview Button
Last but not least, there is now the same brand new "Army overview" button that was introduced in the last update inside the Clan War page. This will help gamers instantly check troop counts, layout, clan castle contents, and spells, without leaving the Clan War map. I hated going back and forth, and that won't ben an issue anymore. Small, but much needed.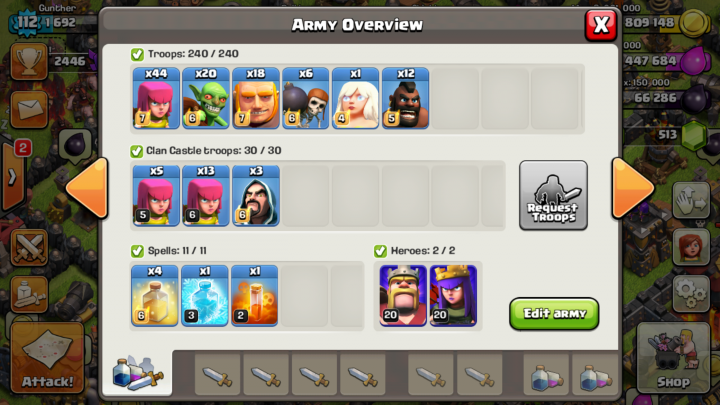 This is a rather small update compared to the July update, but not each one will be huge or game changing. That being said, there is a massive, massive update coming near the end of October that everyone will want to be aware of.
ClashCon is on October 24th, and while we don't expect the update to arrive the same day, it won't take more than a day or two for it to emerge. This means that late next month we'll have plenty more to talk about, enjoy, and more features to learn in order to perfect our attacks and more. Stay tuned, because we'll update and share all the details as soon as we know more.

This article may contain affiliate links. Click here for more details.