Clash of Clans Update: 6 New Features Revealed
Army Overview Button in War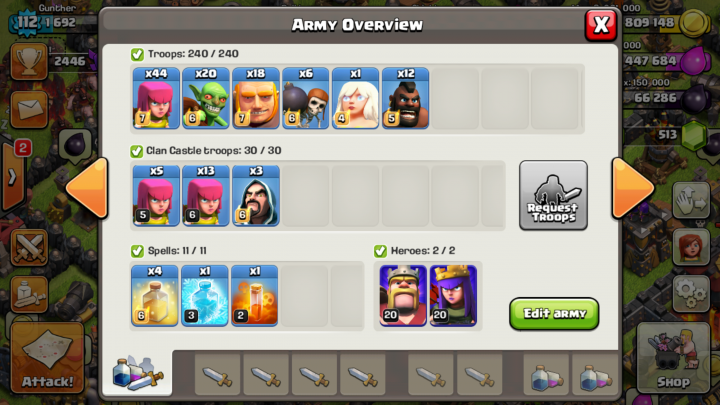 The summer update added a new button on the middle left side of the screen called the "Army Overview" which gave players a detailed breakdown of all their troops, clash castle contents, spells, and even had little progress arrows for which barracks were still building troops.
This is one area to control everything. Look at your troop layout, see what's missing, check the castle, and build more troops. It's a welcomed addition, and now it's coming to the Clan War page.
The Army Overview button will now be visible in the Clan War map so users can quickly check to make sure they're ready to fight, hit attack, and pray they get 2-3 stars.

This article may contain affiliate links. Click here for more details.