Clash of Clans Update: 6 New Features Revealed
Level 11 Walls Look & Lava Hound Changes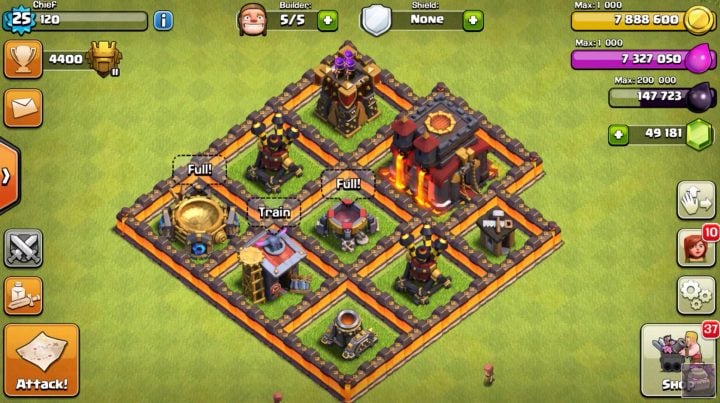 While these last two aren't extremely important, and more noteworthy changes will likely be announced tonight or tomorrow, we do have two more details to reveal.
Max bases with level 11 walls will no longer look funny and out of place. In the past the level 11 walls were electric Blue, and simply didn't match the color of anything in the game. They simply looked out of place.
This new update won't change the wall strength or anything, but it does change the appearance. Finally the level 11 walls will be a beautiful, bright and vivid lava orange to match the orange color of Town Hall 10 players. This simply is to make things look better, and that's about it. Nothing too special, but we'll take what we can get.
There will also be a change to the Lava Hounds. After this incoming update Lava Hounds will no longer target air troops. This means that Hounds in Clash Castles won't help against air raids, and with the addition we mentioned above where air troops can be frozen, we'll now be able to freeze and destroy lava hounds without worrying about them taking out (or distracting) dragons during attacks.

This article may contain affiliate links. Click here for more details.