Clash of Clans Update Adds Red Gems to Fight AIDS
While a huge update to Clash of Clans is coming next week, yesterday the game received a different kind of update aimed at supporting a good cause. Apple is working with Supercell, the developers of multiple hit mobile games like Clash of Clans, Boom Beach, and Hay Day all in an effort to raise funds to help the fight against AIDS.
Yesterday and today both Apple and Supercell made announcements that the two have partnered together to help fight AIDS. This week Apple launched its annual World Aids Day campaign to help fight AIDS, by once again partnering with the group RED.
Each year Apple joins up with RED to help fight AIDS, and this year they've added one of the most successful mobile game developers to the list. This week players of Clash of Clans, Boom Beach or Hay Day can all make in-app game purchases with 100% of the proceeds going towards the Global Funds to fight AIDS. Read on for more details.
Supercell is one of the most popular and successful mobile game developers on both Android and iOS. With hit games like Clash of Clans that is in the top 5 grossing, and top 5 downloads of all-times on both Android and iOS. Not to mention both Boom Beach and Hay Day are rather popular as well, but not quite as successful.
Starting yesterday and until December 4 at 8:00 a.m., players who purchase the RED (Pile of Gems) in Clash of Clans, the RED (Pile of Diamonds) in Boom Beach, or the RED (Bag of Diamonds) in Hay Day can all contribute to the fight against AIDS. These are the same piles or bags as usual, but red.
Essentially with games like Clash of Clans, players are able to fully enjoy the game without spending any money. However, buying gems helps support the game and gives money to the developers, and allows players to advance more quickly or finish upgrades, buy more buildings and many other things. Essentially using real money to play faster. The same holds true in Boom Beach and Hay Day.
In an effort to help raise funds for RED and the Global Funds to fight AIDS Supercell has added in-game decorations, gems, or diamonds that can be purchased just like always, only the company will be donating 100% of the purchases towards AIDS. It's a bold move for a good cause.
Sadly this is only available on iOS, and not Android, but all three games have an optional update available for all Apple devices. The optional update will change the gems or diamonds to RED, and every penny made will be donated to the cause explained above.
This is good for everyone involved. Gamers can buy gems or diamonds as always, get more out of their favorite games, while supporting a great cause at the same time. Essentially letting Apple and Supercell do all the work instead.
For the past several years Apple has held an annual World AIDS Day campaign for this very cause, and this year looks to be one of the most promising yet. The Apple.com website landing page is highlighted with special red products and accessories, and even stores nationwide are decorated in red.
Gamers or Apple device owners can simply make purchases in any of these extremely popular games, or buy a new Red Apple Watch band, iPhone 6s cases, iPad Magic covers, accessories and more all to help fight AIDS. Take advantage of it now before December 4th, and stay tuned for December 7th when Clash of Clans will receive the biggest update in the history of the game.
Clash of Clans 2017 Update: 8 Things We Want Next
More Gem Mines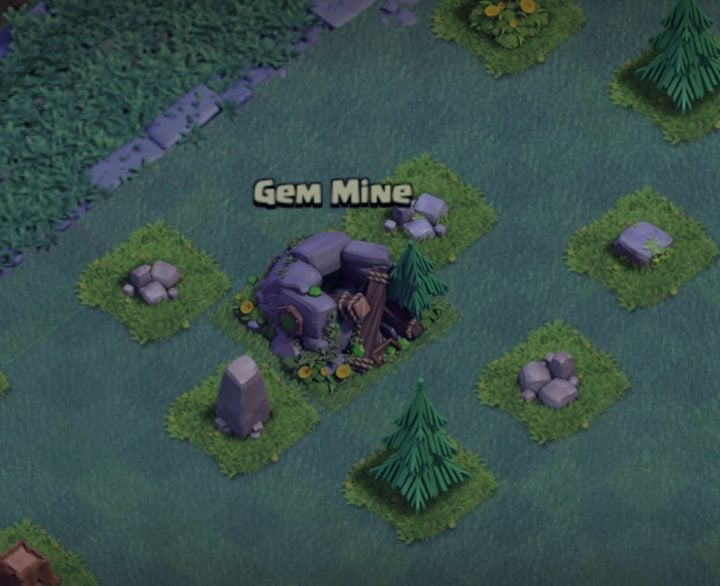 Every time Clash of Clans posts to Twitter or Facebook, someone in the comments asks for a gem mine. We never thought this would ever happen, but it did. The May update finally added a Gem mine, but only to the Builders Base. Gems work in both villages, so it's helpful, but also very slow. In fact, it only produces a few gems a day and isn't really worth the cost to unlock it.
Allow another Gem mine in the regular village or faster production. Nothing crazy like hundreds a day, just a few. Enough to mix things up for players without digging into Supercell pockets completely.
Those who are willing to slowly save up gems over the long haul could use this to their advantage. Then, like regular gold in the game, attackers should be able to steal your gems from Gem mines. We don't have a Gem storage but attackers should be able to earn a few. This could even give players an incentive to not only use them but attack when someone is sitting on a pile of gems.