Clash of Clans Optional Update Arrives to Fix Problems
Earlier this month Clash of Clans received a huge game-changing update. It was shown off and talked about for nearly two months, and now that it's here its causing more harm than good. Countless problems surfaced, people aren't playing, there's no money to be made and more. And while we're still waiting for more fixes or tweaks, this weekend an optional update was released for Apple users and on the Google Play Store.
Last week a quick update was released aimed at fixing a few of the problems users were facing, but it didn't fix the core problem, which is all the changes to the actual game. They extended the timer so users can play for four hours at a time, made a few other tweaks, but that isn't all. Read on for more details regarding this new optional update.
Read: Clash of Clans Update Problems Frustrate Players
Since the update arrived the official Clash of Clans forum has been covered in complaints. People can't play, selecting the Town Hall crashes the game, Clan War donations were broken and more. We know the developers, Supercell, have been working on some fixes, and those arrived this weekend along with a holiday theme with snow and more. Here's what you need to know.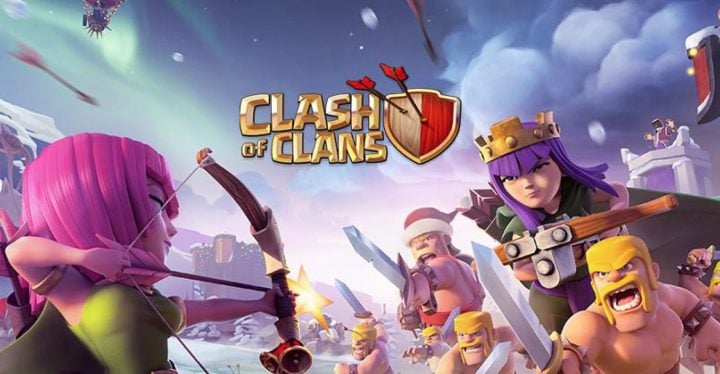 The big December Clash of Clans update was aimed at getting rid of cheaters, and adding new content for maxed players who've enjoyed the game for three years. As a result there's now a Town Hall 11, tons of new defensive stuff, a 3rd hero, and much much more. At the same time, the developers made some game-changing tweaks to everything.
They took away shields from Town Halls being destroyed, so users can't just sit a Town Hall outside of walls and get a cheap shield to protect their Gold and Elixir. It sounded like a good idea, but now people are losing more than they gain, and can't upgrade anything. The developers also added a 3-hour play limit (yes, limiting how long people can play their game) to get rid of those "always online" bots which were players cheating.
After the update people were getting kicked for no reason, even before the three hour limit, and tons of additional problems as mentioned above surfaced. Clash of Clans has since changed that timer to four hours, rather than three, changed a few other things, added snow and Christmas trees for the holiday season, and now we have one more update to discuss.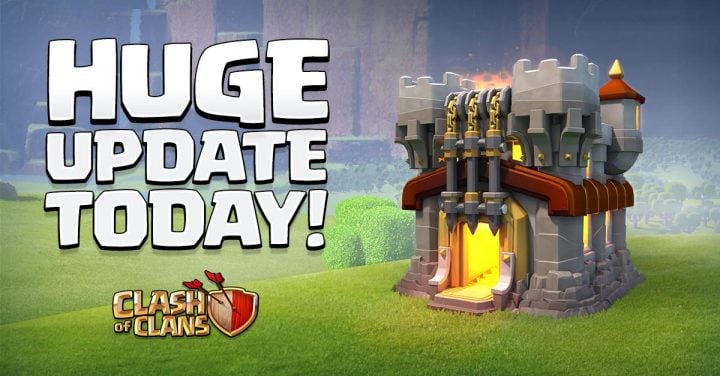 This weekend an optional update arrived that everyone should go and download. It fixes multiple problems we mentioned above, adds an option to remove the snowfall from the holiday theme, and other things. Here's the full changelog:
 Added Winter theme along with an option to disable snowfall in Settings
Added an info screen when tapping the Shield icon that shows exact Personal Break timer status
Added a Clan badge icon for donated Spells in the deployment bar
Fixed a crash when trying to tap the Town Hall while all elixir-recharged defenses are under upgrade
Fixed a crash when fighting Lava Hound and Pups near the edge of the map
Fixed a crash when trying to donate to the war map while a troop or spell production building is under upgrade
Fixed the request/full/timer tips not showing correctly above the Clan Castle in certain situations
Fixed player profile bug where Level 1 Grand Warden could be incorrectly shown as unlocked
Various UI cleanup and fixes
Above is everything that was added with this option update, and most of the changes will be pushed out in a mandatory update at a later date. The winter theme can somewhat be removed, but more importantly there is now a "timer" showing how much of the "total" four hours of gameplay you've used. Players can Clash for four hours total without getting attacked or getting a shield, before they have to take a break.
After four hours of playing you need to get attacked and get a shield, or stop playing for 15 minutes. If you keep getting kicked for playing too long, take a 15 minute break, and the four hour limit will reset. This is better than how it was before, but is only a band-aid, and still doesn't solve the problem.
The problem is players are used to leaving the Town Hall out for an easy shield, and now they can't. The Town Hall holds 1/5 of their money, so they need to protect it. Which means people are getting attacked by huge War armies, losing 100-200k each attack, and can't save up enough money for upgrades. Slowing down the game for many.
Read: Clash of Clans December Update: Everything You Need to Know
As you can see above the Town Hall crash bug has been fixed, which is a huge problem many were facing. They fixed a problem where the game would crash of Lava Hound (pups) were on the edges of the map, fixed the war donation bug, and cleaned up the user interface in terms of design with some of the new additions. Users weren't able to see if their Clan Castle was full or not, and that has also been fixed.
Overall this is a much needed update, one that should be mandatory and not optional, as it fixes a slew of bugs with the game. That said, there are still a lot of tweaks that need to be made to balance out the game, make it easier to save or earn Gold and Elixir, and much more. We're still getting a lot of complaints about overall gameplay, so hopefully in early 2016 some major changes come to fix some of the problems introduced in this latest update. Get the optional Clash update now from the App Store, or Google Play.
As an added bonus users should be getting a rather dark and gloomy Christmass tree in their village this week, and a 1 Gem mine boost is coming this week too, so stay tuned for more details.

As an Amazon Associate I earn from qualifying purchases.