Clash Royale March Update: 10 Things You Need to Know
The first big Clash Royale update since the games global release is about to arrive, and here's everything players need to know. All said and done 17 changes are coming to troops like the X-Bow, Tesla, Prince and more. Below are 10 things Clashers need to know about the Clash Royale March update.
Supercell, the developer behind both Clash of Clans and Clash Royale, took a moment this weekend to detail a massive update coming to Clash Royale. The goal is to balance out game-play, make it fun and competitive for all players, and keep the excitement up now that some players are starting to get stagnant.
Read: Clash Royale: 8 Tips for Beginners
Clash Royale is a hit new mobile game with many of the same characters, troops, ideas and content as Clash of Clans, but a competitive real-time strategy and card collecting title. It's already one of the most popular games available, and a huge March Clash Royale update will be changing a little of everything. If you play Clash Royale often, you'll want to know about everything getting changed.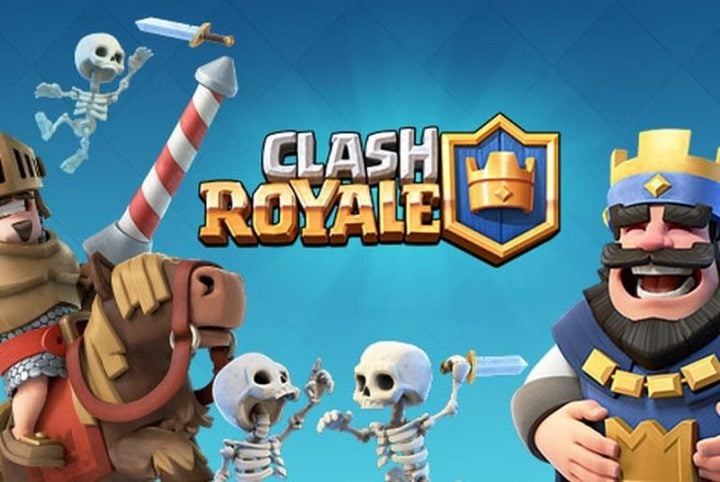 On March 1st we received our first relatively large Clash Royale update, which added the final few finishing touches and improvements before the global release date. However, now that millions of Android and iOS user around the globe are playing, Supercell has noticed some bigger changes are needed. Below is a video detailing some of the tweaks, and continue on for our slideshow detailing everything you need to know.
On March 23rd Clash Royale will be getting a "game-changing and balancing" update that everyone needs to know about, adjust attack strategies, and re-learn which cards or troops do what, their range, and more. X-Bows will no longer be able to attack Towers from the opposite side of the river, Giants will be getting stronger, and the deadly Prince will slow down his stride. If players leave a Prince alone he can quickly gain speed, crash into a tower, and deal enough damage to take it down on his own. That shouldn't be the case after the next update.
Supercell confirmed that Clash Royale will be getting monthly updates to add additional improvements, refine and balance the game, add more troops and more. That's great news for players who's recently switched from Clash of Clans, or who are enjoying Supercell's latest hit mobile game. With that all said, here's all the things players need to know and all 17 changes that are coming in a few days.
Clash Royale Update Release Date
Over the weekend Supercell made a big announcement, dropped a video, and detailed over 17 changes coming soon. So when will it arrive and what can gamers and fellow Clashers expect? Read on for more details.
The Clash Royale update will be available on Wednesday, March 23rd. Most likely it will arrive during the early morning hours in the United States. Typically updates go out around 5AM PT, but we'll have to wait and see. Either way, the Clash Royale March update will go live sometime on March 23rd, and have over 17 very important changes that everyone needs to know about.

As an Amazon Associate I earn from qualifying purchases.