Clash Royale Release: 5 Things To Know
In early January Supercell, the developers behind the hit mobile game Clash of Clans announced a spin-off game called Clash Royale. It isn't Clash of Clans 2, but has lots of similarities even though it's a completely different game. As of today, Clash Royale is available around the globe, and for Android users.
With Clash of Clans being such a success, the developers didn't want to mess with a tried and tested system, or start over. As a result Clash Royale looks similar to Clash of Clans, and is still a strategy game that features many of the same troops, characters, elixir, gems, mortars and more.
Read: Clash Royale Update: What's New
However, Clash Royale is a strategy-based card collecting game. Similar to Hearthstone or Card Wars with a little League of Legends mixed in. It's basically a turn-based version of Clash of Clans with a very fast pace and a similar look and feel. Here's what you need to know.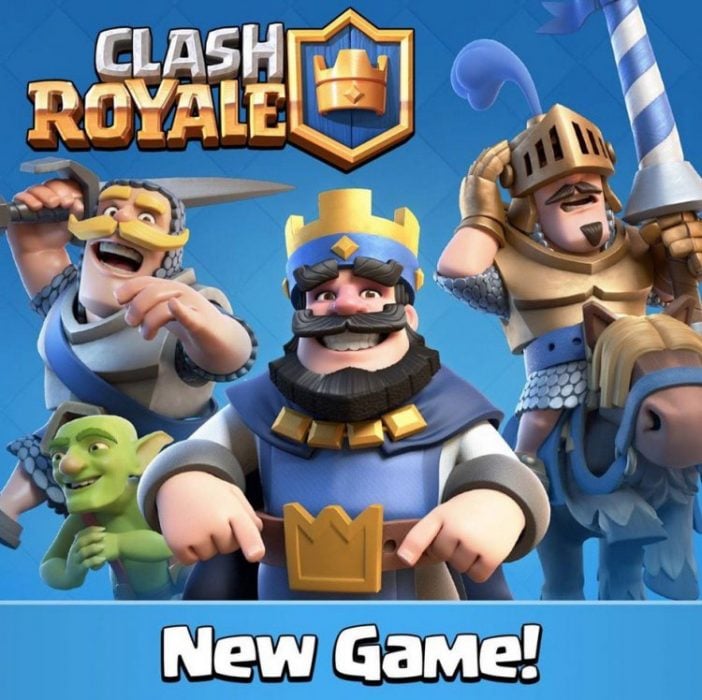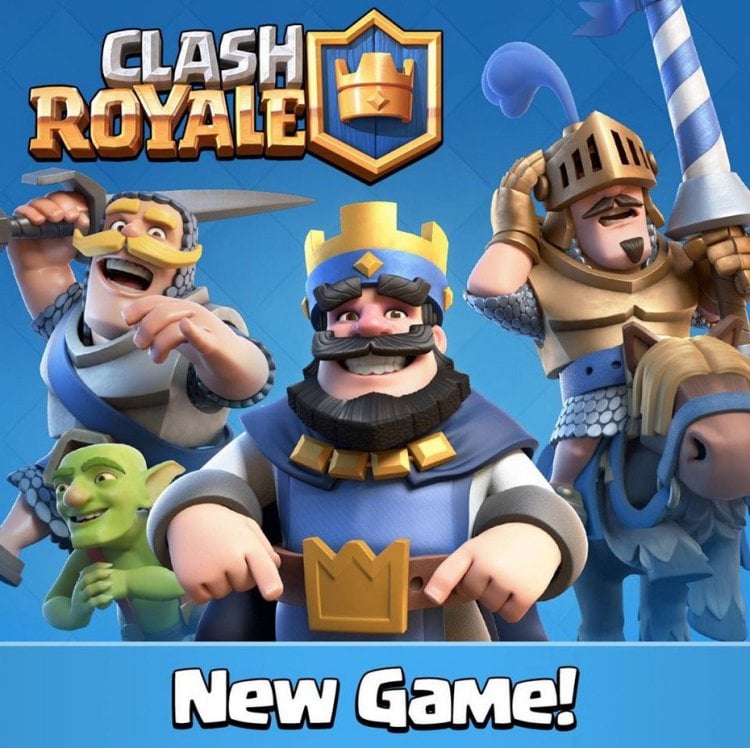 Release Date
On January 5th Supercell announced Clash Royale, and launched it on the iTunes App Store for iPhone and iPad users. It has been in a limited beta for iOS users in Finland and select markets (excluding the US) for over two months, but now it's finally available everywhere.
Update: Today, March 2nd is the global Clash Royale release date. It's also available on Android for the first time. Download it now.
Ever since the huge December Clash of Clans update, many Clashers have been looking for a different game due to so many changes. And while Clash of Clans is still one of the best and most popular games, Clash Royale could be stealing a few of those players in the coming months. Now that it has been released expect it to top the charts for downloads on Android and iOS, and become increasingly more popular.
In less than 12 hours it already has nearly 500,000 downloads, and over 200,000 reviews on the Google Play Store. Those looking for an exciting and addicting new game, should try Clash Royale.
What is Clash Royale
As we said above, Clash Royale is a strategy game that combines card collecting at the same time. Instead of building a village like in Clash of Clans, you collect cards (and buy more) to level up each character. Many of which are the same characters from Clash of Clans. Like giants, skeletons, goblins, barbarians and more.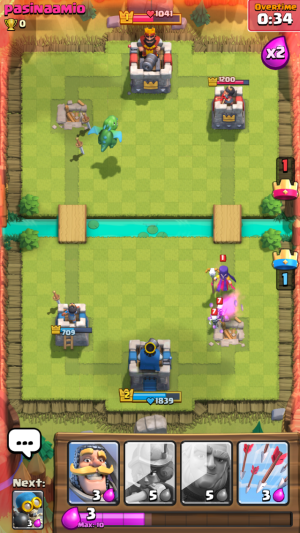 The battlefield is split into two sides, and users will battle by taking turns and using cards (or troops) from their collection of cards. Users can level up their troops and attacking skills by earning coins (in game currency) and buying more cards. A duplicate card upgrades the troop, making it more powerful. Similar to how upgrades in Clash of Clans make giants stronger, hog riders more powerful, and wall breakers blast through walls.
You win the game by taking out the enemy players Castle, or the two defensive towers that each player has at the start of every battle. Attacking costs elixir, and spells cost elixir too. However, it quickly refills so you won't be waiting 10 minutes for enough elixir to play, like some games available for mobile devices. The winner gets trophies, and gets into higher leagues.
It's a fast-paced game and sometimes users won't put down the required defense to protect their castle. As a result, each side has two towers for additional protection to keep the game flowing until you get the hang of it, take your turn, and choose which card to attack with. Or what troop you want to use. There are spells, arrows, skeletons, baby dragons and more. Everything is similar to Clash of Clans, but with a slightly different look and feel. Then of course the card-collecting and refining a strategy for attacks makes it substantially different.
So, it's a similar yet different genre that many already love. Taking the extremely popular idea of Clash of Clans and hitting another market segment to get even more users playing their games. Users can also buy gems (with real money) that can then be spent on Chests, to get more troops and cards, but more on that below.
Clash Royale: How to Play
When you play Clash Royale, you'll need to be quick. Unlike Clash of Clans users have an unlimited supply of troops to attack with, but you only can bring 8-cards to any battle. Like any card-collecting game, switching them out is easy. Simply tap on the new card or troop, then tap the one you want to remove and they're switched out.
Build your deck of cards before the battle, choose what's strongest based on upgrades and get ready for a royal battle. Deploying troops to protect your Castle or attack the enemy costs elixir, but it refills quickly. Troops can be placed anywhere on your side at first, but as you take down the enemy side troops can be deployed closer. It's all about strategy and making your way to their castle. Here's a hands-on gameplay video from Supercell themselves.
As you can see from the video above it can be slow at times, or very fast. Spells are deployed like troops, and can be targeted anywhere on the map — including the enemy's castle. This could come in handy while attacking. Dropping some spells on the castle near the end to get the victory.
Each player will take a turn dropping either offensive or defensive troops based on where they are in the war. It's all about strategy. By confusing the enemy, overpowering them, or simply outsmarting the opponent and getting the win.
Clash Royale Cards
Above we mentioned cards, which is something many players are familiar with from other games. With Clash Royale cards are to be collected, won, or purchased. Players can unlock new troops by acquiring new cards, and duplicate cards will upgrade troops.
So how do you get cards? Users will need to open treasure chests they earn by winning battles, spending coins, or buying gems to get more. You can play for free, or spend real money to get more troops and upgrade them faster. Just like Clash of Clans and many other games. It's free in a sense, but users can level up faster by spending real money.
The more cards of each character you have the higher level they are, and the more powerful of an attacker you become. Win more battles, earn more cards. And while it's important to have lots of cards for different troops or spells to use at your disposal during a battle, leveling them up is just as important, if not more important for further gameplay. Many card games are confusing, but building your desk is extremely simply in Clash Royale, something many will enjoy. The latest update added multiple decks too, so players can have a few pre-made ready to use when battle time comes.
Clash Royale Updates
This week the developers confirmed and released a major update with lots of improvements, game balancing, over 14 new languages, and six new cards or characters. This was the last major update, right in time for the global release. Other changes include lowering the X-Bow, inferno, and balancing out the game as a whole. Now that Clash Royale has been in beta for two months the team has refined everything, and are confident in releasing it around the globe.
The changelog states nearly 15 tweaks have been made, which means it's finally ready for prime time. For now the developers are still trying to get everything right, make it fun for everyone, keep players or select troops from being too overpowered, and find a good balance.
One question we keep getting is, "will my game be reset once it leaves beta?"  The answer to that is no, no players will get reset, and no one will have to start over. Now that it's live for all, many who've been enjoying it for two months have a slight advantage with upgraded troops, but it won't take new players long to catch up, and enjoy some intense battles in Clash Royale.
It was a long two month wait for Clash Royale to finish the testing phase, especially because it wasn't available for Android, nor for anyone in the United States. As of March 2nd, it's now available to all. Download it on the App Store or Google Play Store today, and enjoy.

As an Amazon Associate I earn from qualifying purchases.