CloudOn for Android Delivers Full Office Experience on Android Tablets (Video)
There are a number of Office apps for Android, but when it comes to a full featured Office experience fitting the collaboration needs of corporate employees most of the apps out there don't bring everything to the table.
CloudOn impressed me with the iPad app that delivers a very full-featured Office for iPad experience, even though there are limitations, and today the company announced CloudOn for Android.
CloudOn for Android is a new Office app that includes Word, Excel and PowerPoint Office apps, complete with the ribbon bar that most corporate workers are familiar with. Check out our early hands on with CloudOn for Android in the video below.
Unlike the CloudOn iPad app, the ribbon bar isn't blurry, but it still presents a challenge for tapping as the targets are not made for fingers in mind. Careful taps work well, but anyone using the app on a daily basis would do well to invest in a stylus.
Aside from the touch issues in the Ribbon bar and in accessing the CloudOn menu bar, the biggest imitation is the need for Internet access to use CloudOn. Thankfully most Android tablets are sold with 3G or 4G connectivity, so this shouldn't be an issue.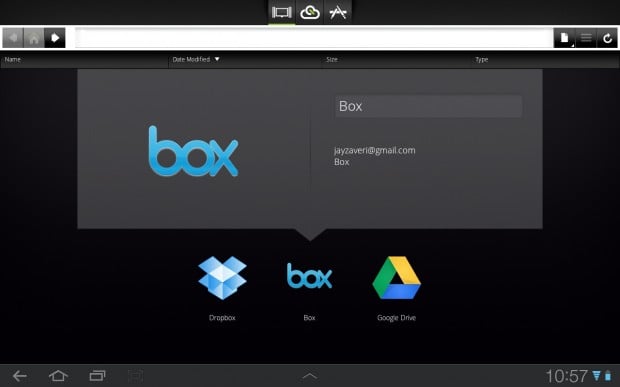 CloudOn allows users to connect to Dropbox, Box and Google Drive to access and edit documents. After the changes are made, they are synced back to the desktop and to other devices.
When working on Word documents, it is possible to track changes and add comments to the document that show up natively in Office for Mac and Office for Windows.
In Excel, users have full access to functions and are able to create and edit pivot tables. Pivot tables make it easy to summarize data from a long list of numbers and figures.
The PowerPoint part of CloudOn includes the ability to create and edit PowerPoint files and to view them in full presentation mode.
CloudOn is available free in the Google Play store, and worth checking out for anyone looking for a full featured office experience on Android Tablets.

As an Amazon Associate I earn from qualifying purchases.