Common Moto Z Droid, Moto Z Problems and Fixes
No fantastic smartphone ever begins life that way. They start out as prototypes, building on the style and engineering smarts that helped create the phones that came before them. The Moto Z, and its Verizon-specific variant the Moto Z Droid, are the first of a new generation of phones for Lenovo. The company hopes that their clean software and sturdy design will make them best sellers. It also knows that to succeed against its biggest rivals in the smartphone space, it'll need to build a legacy that's not tainted by botched software upgrades or ridiculous bugs that could have been prevented with proper testing. In short, Moto Z problems have to be kept to a minimum.
To Lenovo's credit, that seems to be exactly what it's managed to do. Moto Z Droid and Moto Z problems happen, but they aren't widespread. Perhaps that's a side effect of just how unchanged the version of Android is that runs on them is. Since the Moto X in 2013, the company has used the apps built into Android instead of making its own. What's not available in Android, it's managed to compartmentalize into apps that are hidden away and constantly updated through the Google Play Store. It's believed that a large portion of the problems that Android users run into aren't because of the operating system itself, but the software changes and apps that companies add on top of the stock Android experience.
Read: Moto Z Review: The Modular Compromise
All of this isn't to say that Moto Z problems aren't a regular occurrence. Issues do crop up from time to time. They can be maddening. Here's the most common Moto Z problems. Whenever possible, we've included fixes and tweaks to better help you cope with the issue.
Turning Off Moto Z Display
One of the defining features of Moto phones has been their handy notification display. This feature continues in the Moto Z and Moto Z Droid. Wave your hand over your display and you'll get a breakdown of your latest notifications without going through the trouble of unlocking your device. If you're worried about security you may want to turn this feature off.
Because it's a feature of Moto phones and not Android, you'll need to head to the Moto app on your phone. Tap or click on the Display category inside the app. Now flip the switch at the top of the app to Off.
If you like the feature, but would rather it leave notifications from some apps out, add that app to the Block apps list instead of turning the feature off entirely.
How to Fix Moto Z Battery Life Problems
Moto Z battery life problems aren't reported as frequently as some other devices, but getting more time between charges is still a worry for some.
Open the Settings app and select Battery from the list of categories. Use the chart to monitor your battery performance. Tap the menu button in the top-right corner of your screen to bring up options for Battery Saver and Battery Optimization. Both will help you eek out more screen time.
Note that there's another way to fix Moto Z battery life problems. Because the phone allows for Moto Mods, you could use an Incipio OffGrid or Tumi Wireless Charging MotoMod to get more time between charges.
Read: 17 Official Moto Mods for the Moto Z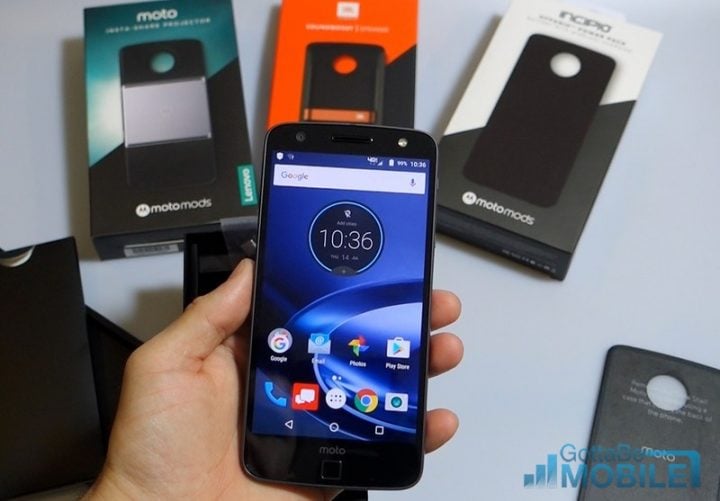 Hide the Google Search Bar
Moto Z sticks to the default Google Now Launcher, meaning you'll always have a large Google search bar on your screen. You can't turn this off, but you can install a launcher to hide the Google Now launcher.
The most popular and feature rich launcher on Android right now is Nova Launcher. Check the Play Store for others that might be more to your liking.
Stop Moto Z Camera App from Opening
Gestures on the Moto Z allow you to do a lot. The best of these gestures is the wrist twist, which opens the Camera app. It's very useful if you're coming from a smartphone that offered a dedicated camera button.
If you find yourself accidentally opening the Moto Z camera app all the time using this gesture, head to the Moto app. Tap Actions, then Twist for Quick Capture. Flip the switch at the top to off.
How to Fix Moto Z Mod Problems
Moto Z's most notable feature is its compatibility with Moto Mods. Mods allow you to add functionality to the phone that it doesn't already support. For example, wireless charging and more optical zoom are both features you can add to your device.
Once you've picked up a Moto Mod, connect your phone to Wi-Fi and check to make sure that you have the latest version of the Moto Mods app that's hidden away. For help with a specific Moto Mod, go the Settings app, then tap on Moto Mods. Next, tap on Help.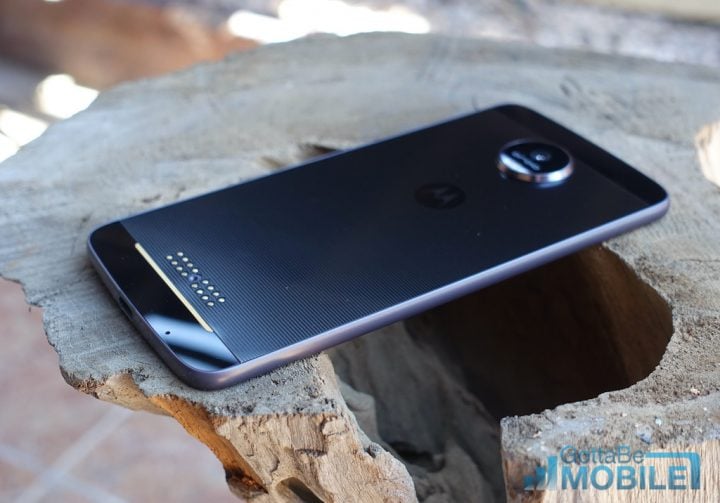 Transferring Music and Video to Moto Z with USB
Your Moto Z comes with a Turbo Charger and not a USB cable. Don't worry, you can connect your device to your PC using any USB Type-C cable that you have around your house. When you do, be sure to tap on the notification that switches on file transfers so that you can load the music and video you own to the phone's internal storage. It'll pop-up automatically the moment you make the USB connect to your PC.
How to Fix Moto Z Bluetooth Problems
Never has correctly working Bluetooth technology been as key as it is with the Moto Z. The device doesn't have a headset jack at all. Though it comes with an adapter, Moto hopes that you'll make use of the device's Bluetooth technology to listen to music.
If you're experiencing Moto Z Bluetooth problems, try forcing your device to forget the wireless device giving you trouble, then repairing. You can do this from the Settings app under Bluetooth. You might want to also try restarting your device.
How to Fix Moto Z Problems If Nothing Else Works
If you've tried everything and your Moto Z problems still haven't gone away, your last option is to reset your device back to factory settings entirely.
Go to the Settings app and tap Backup & Reset. Be sure that you have backups enabled and the Automatic Restore switch is on. Next select, Factory Data Reset. Follow the prompts to reset your phone.
Gotta Be Mobile will continue to add new things to list of Moto Z Droid and Moto Z problems as they crop up. Good luck with your Moto Z.

This article may contain affiliate links. Click here for more details.