Company Asks Apple to Release iPhone 7 Early
You aren't the only one hoping Apple will deliver an iPhone 7 release date in the near future. While all signs point to an iPhone 6s Plus and iPhone 6s release date in September, one company is asking Apple to skip the iPhone 6s and go straight to the iPhone 7.
We saw a former Apple ad man ask Apple to skip the "s" release in the past, but this year it is a business with a special need for Apple to jump right to the iPhone 7 release.
All signs point to an iPhone 6s release date on September 18th, but a company in New York is asking Apple to surprise us all at the September 9th event and announce the iPhone 7, so it doesn't interfere with their company name.
As you can see in the photo above, 6S Marketing is running ads in New York City, including in Times Square, asking Apple to avoid their name. The ads, ask Apple or the Universe to, "Please call it the iPhone 7."
The 15 year old company with offices in New York, Toronto and Vancouver shares in an open letter that many clients simply call them 6S, and the introduction of the iPhone 6s could complicate that.
Although the company is known as 6S marketing, the co-founder writes, that the nickname is a big part of their identity.
"our clients, friends, and colleagues simply refer to us as good ol' "6S." It's a small name but a big part of our identity — one we've been using since 2000, when we started this company in my tiny apartment. At that time, we didn't think that one of the biggest, and most well-respected, companies would use it to name a mobile device. (We were still using Motorola flip phones at the time, after all.)"
In addition to the ads around New York City the company is promoting a #WeAre6S hashtag to call attention to the effort, which is noticeably missing any type of online petition.
The company did not go so far as to ask Apple to skip the rumored iPhone 6s design and leaked iPhone 6s specs, just to change the name. Apple normally sticks with the number on the iPhone for a two-year release cycle.
In 2014 Apple announced the iPhone 6, and traditionally that suggests the company will announce the iPhone 6s this year, just like we've seen with the iPhone 3GS, iPhone 4s and iPhone 5s.
There is no official comment from Apple at this time on the iPhone 6s, iPhone 7 or this request. The video above walks through the latest iPhone 6s rumors including features and the release date.
The slides below cover the iPhone 6s release date rumors and other information that potential buyers will find useful.
iPhone 6s Release Date & Feature Video Roundup
iPhone 6s Release Date Rumors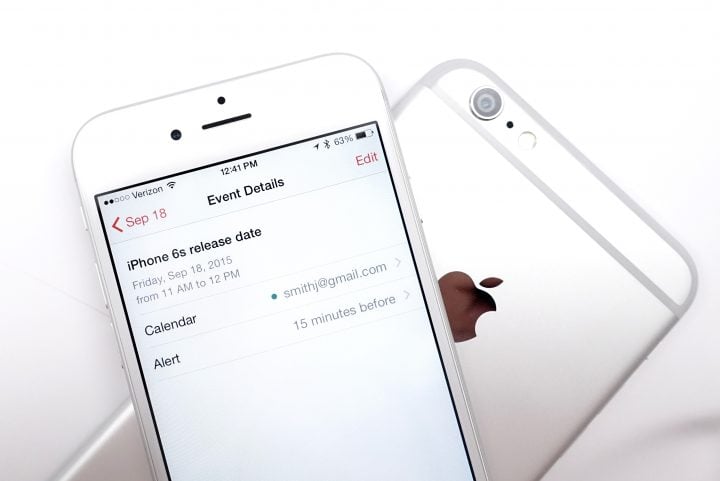 The iPhone 6s release date is September 18th according to rumors and Apple's traditional timeline after the new iPhone announcement.
On September 9th Apple will host an event where the company shows off new iPhones and other gadgets. This date is confirmed by Apple, although the company does not mention any specific devices.
On September 11th we expect Apple will start taking iPhone 6s pre-orders, which will very likely start at 12:01 AM Pacific, or 3:01AM Eastern. These are online, but we could see in store pickup options.
The iPhone 6s and iPhone 6s Plus release dates should land on the same day, and new iPhone 6s color options should appear on all carriers at the same time as well.
Expect retailers like Best Buy and the Apple Store to open early on the iPhone 6s release date and carrier stores like AT&T, Verizon, Sprint and T-Mobile to open early as well.

This article may contain affiliate links. Click here for more details.