Concept: How Apple Could Evolve OS X to Look More Like iOS 7
iOS 7 represents a new design language and a radical departure for Apple from the skeuomorphic design that Apple had used on previous versions of the iOS operating system in the past. Under the design leadership of Apple's fame Jony Ive, it appears that many consumers and developers are so far satisfied with the look and feel of the OS in its beta stage currently. After iOS 7's minimalist design, Apple could also update the look of its desktop OS X operating system as well for the Mac to keep the design consistent between the two platforms and designer Stu Crew is showing us how that could be done.
Crew shows the look of many of the OS X apps with inspiration from the simple design of iOS. Given Apple has been unifying features from its mobile iOS operating system with its desktop OS X in the recent past, it may only be a matter of time before Apple adopts its new iOS 7 design language on the desktop OS X.
Apple will be debuting its new OS X Mavericks this fall. Though Mavericks will come with new features, Apple has so far not updated the look of the OS to resemble iOS 7's minimalist appearance.
The concept designs were posted on 9to5 Mac and shows how Apple could become more like Microsoft in creating consistency between desktop and mobile OSes. Rival Microsoft debuted Windows 8 last fall that was largely inspired by its mobile Windows Phone 8 OS.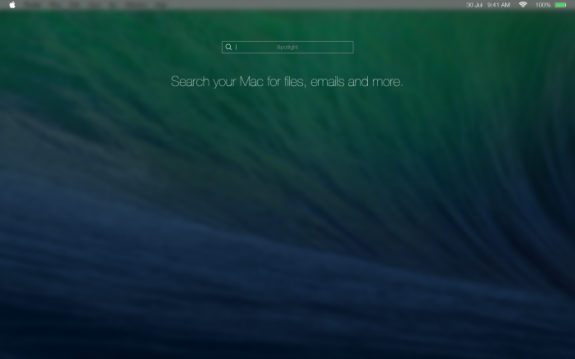 The flatter look for OS X may help Apple's desktop OS feel more modern, especially when compared against Microsoft's Windows 8 and Windows RT operating systems with the Metro UI design. It would also serve to help iOS users who are new to OS X to feel more at home.