Continuum Infinite Warfare DLC 2 Release Date, Time, Maps & Details
New Continuum Infinite Warfare DLC 2 Maps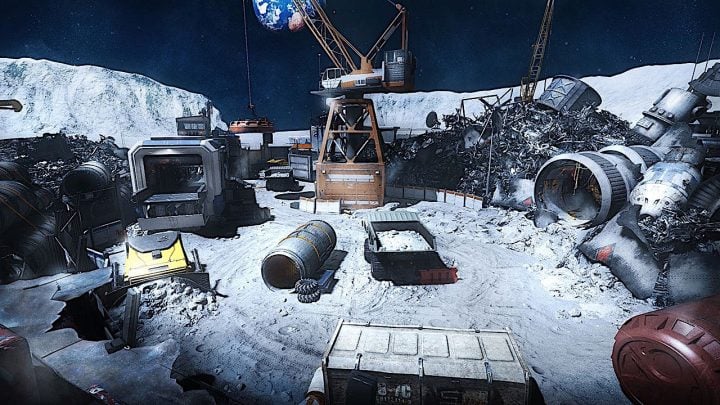 There are four new Continuum Infinite Warfare DLC 2 maps in the second DLC pack. There are three brand new maps and one re-imagining that upgrades a classic for advanced movement. You'll see the images throughout this slideshow.
Archive: Engage in fast-paced, frenetic engagements throughout the contemporary setting of a post-futurist art gallery in Archive. Tight close quarter encounters contrast with open exterior battlegrounds in this wide 3 lane style map.
Excess: Perched atop a gilded penthouse in a sprawling future metropolis, Excess is an intense small, circular map re-imagined from the classic Call of Duty: Modern Warfare 2 map, Rust.
Scrap: Get the drop on enemies from long sightlines or tactical pathways in Scrap, mankind's final dumping ground on the Moon. You'll need to keep moving and act fast to survive.
In the video above you can see a magnet that you can interact with on Scrap. This allows you to switch to playing upside-down on the map from this position.
Turista: Turista is a plush spa and resort for the future elite. With sniper perches across a majestic, central waterfall, and tight corners in the hotel for close quarters combat aficionados, the linear three-lane map allows a variety of playstyles.

This article may contain affiliate links. Click here for more details.