Control Your Lights with Siri: New Philips Hue Adds HomeKit
Starting this week, consumers can pick up a new Philips Hue Bridge 2.0 that, in addition to being a bit more square, adds connectivity with Apple's HomeKit protocols. The old box can't support HomeKit due to hardware limitations.
What this update means is that you'll be able to download the Philips Hue app and set scenes or group lights together, then control them just by using Siri. "Hey Siri, turn off the living room lights," or "Hey Siri, maxo relaxo mode," will turn things on and off appropriately.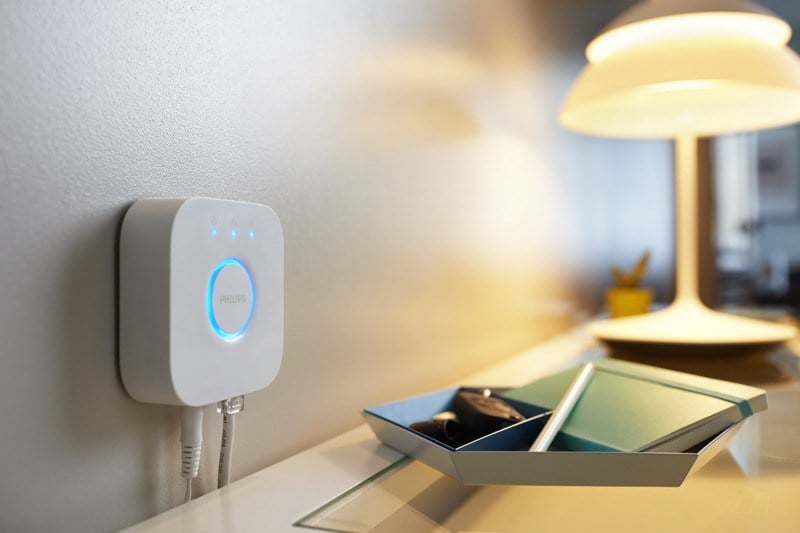 Unfortunately, you can't yet set up integration with other HomeKit enabled devices; Hue only supports the controlling-with-Siri part of HomeKit. But this Bridge does support the ability to add such features through a software update.
The new Bridge costs $60, and will be available from tomorrow, October 6th. Existing Hue owners will be able to score a $20 discount, bringing the Bridge to just $40.
In addition to the new HomeKit connectivity, Philips updated the Hue bulbs themselves. They offer all the same features as before, except color bulbs have been bumped to 800 lumens from 600 lumens, and white bulbs have gone to 800 lumens from 750.

This article may contain affiliate links. Click here for more details.