Court Grants Apple Early Access of Samsung Unreleased Products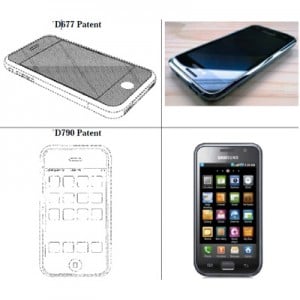 As part of its legal battles with Samsung, Apple has been granted early access to un-released products from Samsung by a federal court. The court hopes that the move will help Apple examine the products and determine if the products infringe on any of the patents held by the iPhone-, iPad-, and iPod Touch-maker. The federal judge says, "Although the Court expresses no opinion on the merits of Apple's claims, the Court notes that Apple has produced images of Samsung products and other evidence that provide a reasonable basis for Apple's belief that Samsung's new products are designed to mimic Apple's products."
The order was handed to Samsung last week and the company has 30 days to provide access to Apple to its Galaxy S II, Galaxy Tab 8.9, Galaxy Tab 10.1, Samsung Infuse 4G, and Samsung Droid Charge products for review. Samsung had initially argued that it would be unfair to give Apple access to early, unreleased products for competitive reasons, but the judge said that since Samsung had demonstrated those products publicly, and even managed to give away its 10-inch Galaxy Tab 10.1 at Google I/O to developers ahead of retail availability, Samsung's arguments may not be valid.
The Court notes, however, that this argument is undermined to some extent by evidence that Samsung has already released images and samples of its forthcoming products to the media and members of the public
Apple had originally argued that Samsung had chosen not to innovate, but to copy Apple's "technology, user interface and innovative style." Apple has so far chosen to not seek an injunction against Samsung, and the court's ruling to grant the company access to Samsung's five smartphones and tablets would be part of the discovery process to evaluate to see if it needs to seek out an injunction.
Also, after Apple had filed a lawsuit against Samsung, the South Korean electronics giant filed a countersuit making different claims against Apple.
Via: Courthouse News and BGR

As an Amazon Associate I earn from qualifying purchases.