CTIA Fall 2011: Hands-On with Sprint LG Marquee (Video)
Sprint was showing off the LG Marquee, the carrier's variant of the LG Optimus Black, at the Sprint Lounge located at CTIA in San Diego last week. The LG Marquee, unlike many high profile releases on Sprint, is a slim smartphone that operates on the carrier's 3G CDMA/EVDO network rather than the faster 4G WiMax network. That said, the LG Marquee does have a lot going for it if you're not in the market for a 4G WiMax device.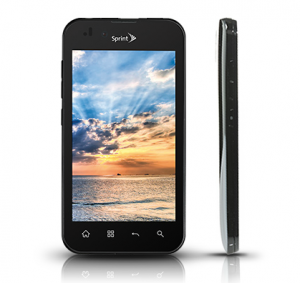 The Marquee is an Android smartphone with the bright LG Nova display as its claim to fame. The display is almost twice as bright as competing offerings and will offer excellent readability of the display both indoors and outdoors. The device has a 4-inch display, a single-core 1 GHz CPU, and comes as a Sprint ID phone.
With Sprint ID devices, you get a close to native stock Android feel. However, Sprint ID are customization packs that allow users to easily customize their devices upon initial use with app packs, ringtones, wallpapers, widgets, and themes designed to fit their lifestyles.
The device is armed with a rear 5-megapixel camera that's capable of recording 720p HD videos.
In the hands, the LG Marquee is slim and light and is a perfect phone for those who don't like a heavier or larger feeling phone.

As an Amazon Associate I earn from qualifying purchases.