Dell Bets that Android Tablets Will Outpace iPads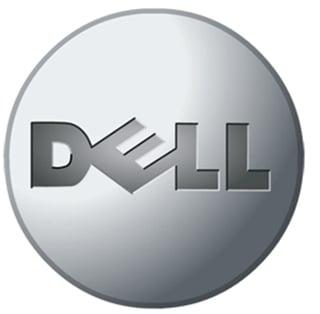 Computer maker Dell is hedging its bet on the mobility space with tablets and smartphones as venues for growth into the future. An optimistic Michael Dell had sat down with the Wall Street Journal to reveal his insights and thoughts about the changing and evolving PC market into what rival Apple has called the post-PC era with the introduction of the iPad as the first successful consumer slate on the market. Michael Dell says that in the future, just like with the smartphone market, Android will overtake the iPad in the tablet market, but is that a realistic expectation or an over-optimistic prediction that makes Dell look like it is banking on wishful thinking?
Of the Android tablet market, Mr. Dell says when asked about the growth of Android in relations to iOS, "Not tomorrow. Not the next day. But again, if you look at 18 months ago, Android phones were like, "What is that?" And now there are more Android phones than iPhones. I don't see any reason why the same won't occur with Android tablets."
However, given that Apple completely controls the iOS market–it doesn't license the software OS to other hardware makers–and that the Android tab market is shared by a number of OEMs, including Motorola, HTC, LG, Asus, Acer, Lenovo, and others, the market share of any one Android slate manufacturer controlling the market is relatively small. There is large room for growth for both iOS and Android, but I don't think you can compare the total Android market share with the total iOS market share. If you want to look at Motorola's Android market share, for example, in the smartphone space, you'll have to calculate the total number of phones sold just by Motorola and cannot use the total Android market share. While it is true that Android has surpassed iOS in terms of market share, no one Android OEM has managed to displace Apple in terms of market share, and the same may be true with the tablet market for some time into the future unless Google can work to convince developers and partners to create compelling experiences.
Right now, with Android 3.0 Honeycomb, the UI and UX are definitely novel, but Google still has yet to convince consumers that the overall experience is better than the iOS iPad experience. With Android, you see more marketing based on specs–dual-core CPUs, front- and rear-facing cameras, and various other features. With iOS, you see a more integrative experiences that leverages the hardware together with third-party apps, simplicity and ease of use, and a slim, minimalist device that accepts its limitations (in terms of playing Adobe Flash content) but challenges the imaginations with what it can do.
With mobility, however, we're seeing PC-makers looking towards new devices and categories with a more open mind as they look for growth. The PC industry is already mature and smartphones and tablets represent a new area for growth. Best part, according to Michael Dell, is that users are not looking at these devices as substitutes or alternatives for each other, but rather as part of a larger ecosystem:
What's interesting [is that] business users are not going to give up smartphones. Won't give up PCs. So now you have a PC, you have a smartphone and you have a tablet. Sounds pretty good. Industry growth.
For Dell and other Android licensees in this post-PC era, the competition isn't about building the best specs for a tablet or phone, but creating a super personal, ultra connected device that is reliable, simple, and smart. For now, as great as Android 3.0 Honeycomb is and as novel and useful as the OS can be, Android still feels a bit cold, a little rough, and not quite personal. The experience is more akin to holding a computer motherboard rather than holding the personal and beloved design of an engineer, crafted with precision and passion.
Other than tablets and smartphones, Dell is also looking to cloud-based solutions to differentiate its business and deliver value.
If anything changed it was understanding what Dell's actually doing. Look at all the companies Dell has acquired in the last four years. They're all focused in the new areas I've been talking about: storage, services, data center, security, virtualization, networking, software, enterprise.

As an Amazon Associate I earn from qualifying purchases.