Dell Introduces New Android-Powered Venue 7, Venue 8 Tablets
Dell is on a roll with expanding its Venue tablet line up. After introducing various configurations of its Venue 11 Pro and Venue 8 Pro running on Windows, Dell is also introducing two new Android tablets under the Venue 7 and Venue 8 branding. Both tablets will ship with Android 4.2.2 Jelly Bean out of the box.
With the Venue tablet line, Dell is designating the "Pro" models as those with Microsoft's Windows OS and the non-Pro models will run Google's Android operating system, as the new Venue 7 and Venue 8 do.
Both models utilize an IPS 720p display with a resolution of 1280 X 800, similar to the panel on the Venue 8 Pro. The Venue 7 will have a 7-inch screen as its name implies while the Venue 8 will have an 8-inch display. Both Android tablets will run on Intel's dual-core Atom processor, with the Venue 7 capping out at 1.6 GHz of computing power while the Venue 8 will benefit from a slightly faster 2.0 GHz processor clock speed. Both models will have 2 GB of RAM for multitasking.
The Venue 7 will have a VGA front-facing camera and a 3-megapixel rear camera while the more premium Venue 8 will have a 2-megapixel front-facing camera for video calling and a 5-megapixel rear camera.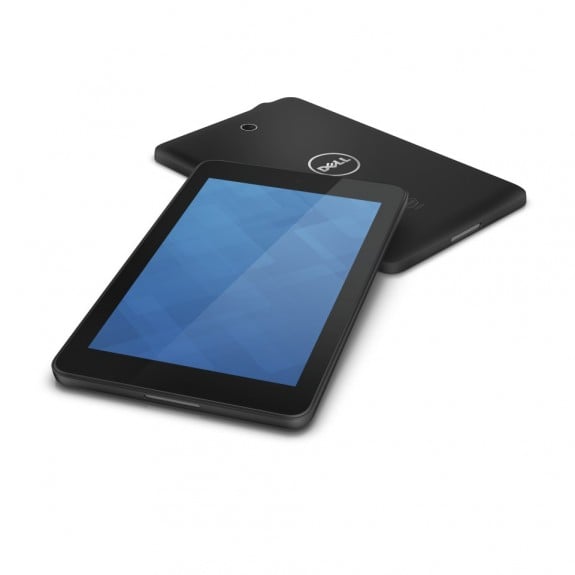 The Venue 7 will ship with 16 GB of storage while the Venue 8 will ship with either 16 or 32 GB of configuration. Both models have a micro SD memory card slot where you can add up to 32 GB of additional storage via a micro SDXC card–it's unclear if the more capacious 64 GB micro SDXC would work on either model.
Users can add an optional 3G/HSPA+ modem for wireless mobile broadband connectivity if they don't want to hunt for a WiFi hotspot for Internet connections.