Dell Latitude 5290 2-in-1 Review: Made to Last
When you spend money on a device, you want to know it will be with you for a long time. The Dell Latitude 5290 2-in-1 can take abuse and has the latest internals. Also, it can replace your laptop and tablet.
At first glance, the Latitude 5290 2-in-1 looks a lot like other Windows 2-in-1s, but don't be fooled. MilSpec certifications confirm its shell can take a beating and it has all the horsepower anyone needs to get their job done thanks to Intel's new quad-core laptop processors. Available for $899 or more at Dell.com, the only thing you won't like about the Latitude 5290 is the cost of essential accessories and its optional upgrades.
[letsreview]
Dell Latitude 5290 2-in-1 Design & Internals
The Dell Latitude 5290 2-in-1's design is best described as "familiar." That is, it doesn't remix the keyboard cover and kickstand configurations that Microsoft Surface Pros are known for. The kickstand in the back extends up to 150 degrees, providing enough viewing angles to deal with screen glare and write on its display when a completely flat writing surface just won't do.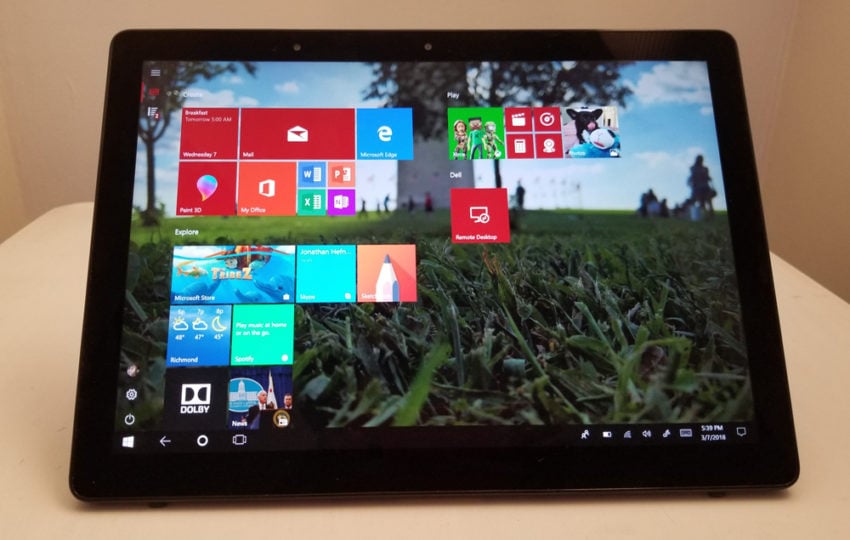 Don't take its familiar design as a sign that the Latitude 5290 2-in-1 doesn't have its own tricks. A physical Windows button quickly opens the Start Screen in any mode, like the Home button does on Apple's iPad. Also, the device's body is made of a durable matte plastic that's very grippy, even if the device doesn't immediately catch your eye.
Finally, there's no need to manually extend the Latitude 5290 2-in-1's kickstand. Two notches on the bottom edge of the tablet release the kickstand when you set it down on a table. It's a neat idea that fixes a problem with this design I didn't know I had.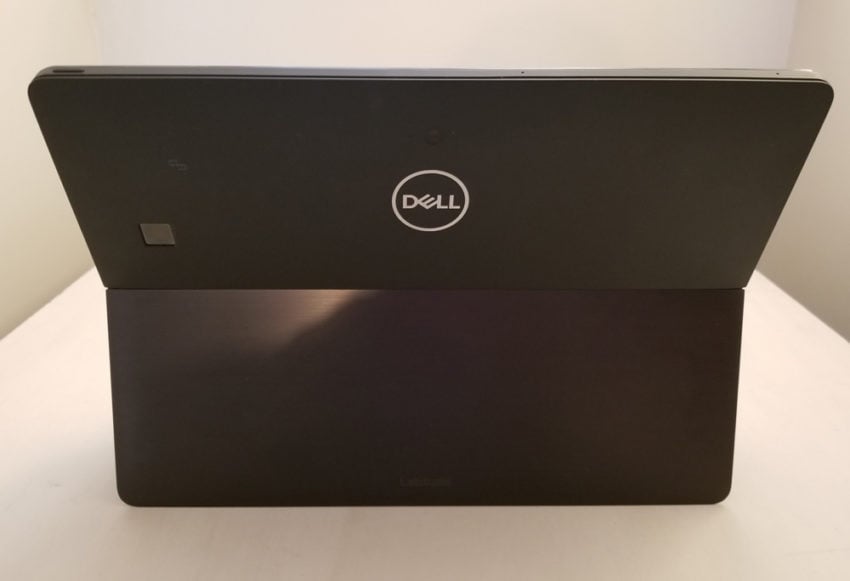 You don't need to treat the Latitude 5290 2-in-1 gently as you go about getting your work done. The device meets MilSpec testing for temperatures, humidity, vibration, shock and drops. If something inside does break, IT departments and field support agents can quickly repair it on-site. Plan on getting a new tablet if you break other Windows 2-in-1s with this design.
Internals
Upgrade options are good and the Dell Latitude 5290 2-in-1 offers plenty of them.
Choose the performance and storage you need. If raw power isn't a concern for you, buy a model with a dual-core 7th generation Intel Core i3 processor. You can max out the Latitude 5290 2-in-1 with an 8th generation Intel Core i7 processor. Its four cores allow for faster performance. Memory options range from 4GB to 16GB of RAM. Every Latitude 5290 has at least 256GB of storage. More expensive SSD options let you expand this to up 1TB of internal storage.
If you're worried about security, add a fingerprint reader, Windows Hello camera and an NFC security chip to your latitude 5290 2-in-1. The camera sits above the display and the NFC chip and fingerprint reader are on the back. A TPM 2.0 chip inside the tablet protects your information. You can also add a smart card reader.
Optional LTE connectivity lets you browse the internet or upload pictures you've taken in the field with the 8-megapixel rear-facing camera without tracking down free Wi-Fi.
There are things about the Latitude 5290 2-in-1 you can't change. All models have the same 12.3-inch 1,920 x 1,280 display, a memory card reader, a headset jack, a full-size USB 3.0 port and a lock slot. Two Display Port over USB 3.0 Type-C ports let you connect monitors and accessories. One of these ports charges the PC from a battery pack, dock or the included power cable. Switch one of these ports for a Thunderbolt 3 port when you order your model if you need fast file transfers for backups and a single cable to charge and dock your tablet.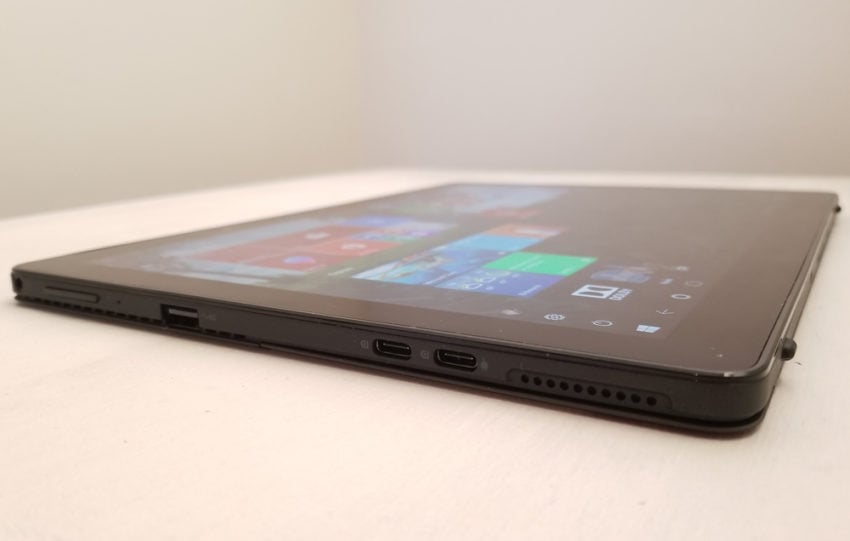 Gotta Be Mobile's review unit had a quad-core 8th generation Intel Core i5 processor, 8GB of RAM, Dell's highest capacity internal battery, a fingerprint reader, the Windows Hello Camera, the NFC back and the fingerprint reader. Dell also included a $129.99 Latitude 5290 Travel Keyboard, a $59.99 Dell Active Pen and a $149.99 Dell Power Bank Plus battery. These accessories are also available at Dell.com. The travel keyboard is essential to the overall experience, so plan on buying one. Not everyone needs the Active Pen. The Power Bank Plus isn't essential, but it makes great use of the Latitude 5290's USB Type-C and fast charging technology.
Again, you can configure a Latitude 5290 2-in-1 for as low as $899 at Dell.com. A model configured to match this review unit costs $1,932 at Dell.com.
Dell Latitude 5290 2-in-1 Experience
There are a lot of things to like about the Latitude 5290 2-in-1.
The Latitude 5290 2-in-1 looks heavier and bulkier than it really is. It weighs 2.65 pounds with the keyboard accessory and is 0.63-inches thick at its center. Yes, that's more than some other devices with this design, but you have to stick those devices in a case. I wouldn't cover this Latitude 5290 in anything; the matte plastic back makes this device far less slippery than Windows 2-in-1s with all-aluminum designs. It doesn't feel fragile at all.
Performance is solid. The review unit ran Windows 10 and every app in my daily routine just fine. Microsoft Edge and Chrome loaded quickly and Microsoft Word, an app I use for hours a day, didn't lag as I typed away. With six PDFs and six websites open, the Latitude 5290's 2-in-1's quad-core processor worked hard without turning its internal fan to full speed. It has only Intel integrated graphics, so don't expect it to model 3D objects or handle games. This device is fine for everything else.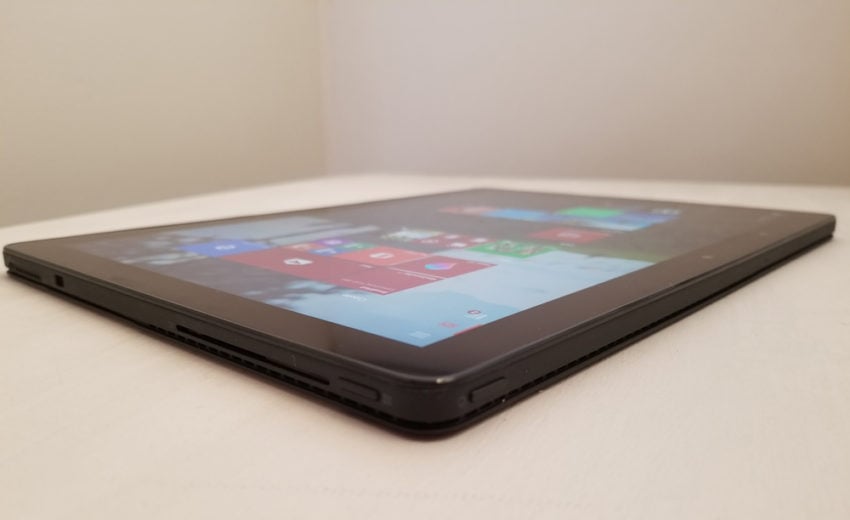 No, the 12.3-inch 1920 x 1280 display isn't the most detailed, but that ok. It is bright and responsive to every touch or tap. Because its HD, your digital movies and television shows look fine on it.
Dell says the Latitude 5290 can last nearly 13 hours with the higher capacity battery, but I got around 10 hours of productivity out of the Latitude 5290 with Windows 10 managing display brightness. I attribute that to the less processor intensive HD display, SSD storage and the 42Whr battery. That's an entire day's work if your job doesn't require anything too demanding, like constantly using a picture or video editor.
Express Charge technology gets the Latitude 5290 with 42Whr battery from a 30 percent charge to a full charge in 1 hour and 20 minutes.
The Latitude 5290 2-in-1's port line-up is spectacular. I used the full-size USB 3.0 port the most, but it was nice not fiddling with clunky adapters and slower connections thanks to the two USB Type-C ports. Buyers can create their own wireless desktop set up with the optional Wireless Dock that Dell.com sells for $256.49. WiGig docking technology. Unfortunately, I couldn't try that feature out for myself.
I did try out the Travel Keyboard and Active Pen and both these accessories are impressive.
You need this keyboard. Every key feels solid and has plenty of travel. Dell also nailed trackpad sensitivity. Your finger effortlessly glides as you navigate windows or use multitouch gestures to zoom in and out on your pictures. The Travel Keyboard doesn't flex as you type and it won't stain. Use the keyboard on a flat surface or snap it to the bottom of the Latitude 5290 for a better typing angle, the choice is yours.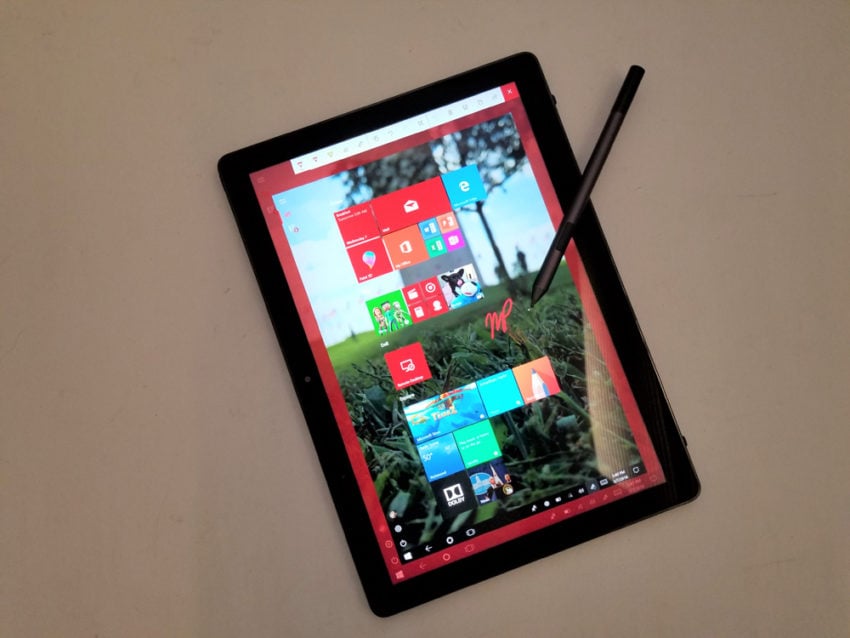 The Dell Active Pen is great too, even if it isn't as essential as the keyboard. The screen detects 2,048 levels of pressure from this digital stylus. That's less than other digital pens, but I like it anyway because of how quickly pen strokes register. It almost feels like you're writing with real ink. A weighted metal body and customizable buttons complete the experience. Magnets on the right edge of the Dell Latitude 5290 2-in-1 lock the stylus in place for easy storage. I only wish this pen had an eraser on top instead of two barrel buttons like the Surface Pen.
Dell Latitude 5290 2-in-1 Specs
Processor & Graphics

 

8th Generation Intel Core i5-8350U Processor

 

Intel UHD 620 Graphics 

·         Intel Core i3 with Intel 620 Graphics Optional

Memory & Storage

 

8GB of RAM

 

·         4GB & 8GB 1866Mhz SDRAM Optional

·         16GB 2133MHz Optional

256GB SSD 

·         SSD M.2 2280 PCIe/NVMe Class 40 up to 1TB

·         SSD M.2 2280 SATA Class 20 up to 256GB

·         SSD M.2 2280 PCIe/NVMe Class 40 Opal 2.0 SED up to 512GB

·         SSD M.2 2280 SATA Class 20 Opal 2.0 SED up to 512GB

·          SSD M.2 2230 Cache PCIe/NVMe Class 35 up to 256 GB (in WWAN slot)

Display

 

12.3-inch 1920 x 1280 display with Touch and Pen Input

 

·         Optional Pen Detects 2,048 different levels of pressure

Ports & Extras

 

2 Display Port Over USB Type-C Ports

·         Thunderbolt 3 Optional

1 USB 3.1 Type-A Port 

Headphone Jack

Memory Card Reader

8-megapixel Camera 

5-megapixel Web Camera 

Ambient Light Sensor

Gyroscope

Compass

TPM 2.0 Switch for Security

802.11 AC + Bluetooth 4.1

·         Optional Windows Hello Camera

·         Optional Windows Hello Fingerprint Reader

·         Optional NFC for Security

·         Optional LTE & GPS

·         Optional WiGIG Docking

Dell Active Pen Support ($59.99) 

Dell Travel Keyboard Cover ($129.99) 

Battery Life

 

10 hours with 42Whr battery & SSD

12 hours & 54 minutes with Intel Core i5, 42Whr battery, 8GB of RAM & 128 SSD, according to Dell benchmarks

·         9 hours and 50 minutes with Intel Core i3, 32Whr battery, 4GB of RAM & 128 SSD

·         11 Hours and 7 minutes with 42Whr battery, 16GB of RAM & 512GB PCIe SSD

Dimensions and Weight 

 

11.5-inches x 8.22-inches x 0.42-inches

 

2.65 pounds with keyboard

1.89 pounds without keyboard
Should You Buy the Dell Latitude 5290 2-in-1?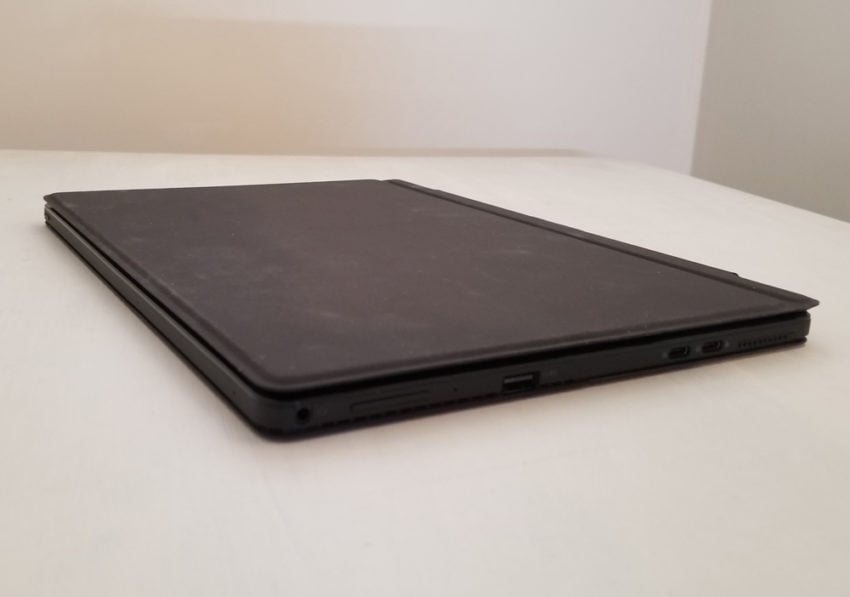 The Dell Latitude 5290 2-in-1 proves you don't need to sacrifice durability and repairability to make a 2-in-1 that can replace your tablet and laptop. Its shell feels battle-ready. It doesn't skimp on performance, ports or battery life. If you're thinking about buying a PC with this design, but are worried about repairing it or getting modern ports, buy the Latitude 5290 2-in-1 without fear.
Just be ready to spend more on some extras when you begin to piece together your Dell.com order. LTE connectivity costs extra. So does the fingerprint reader, Windows Hello camera and larger battery. That's before you count the $129.99 Travel Keyboard or the $59.99 pen. Price is no reason to not buy the device, just keep your eye on your cart as you're adding features.