Dell Mini 5 On Video at MWC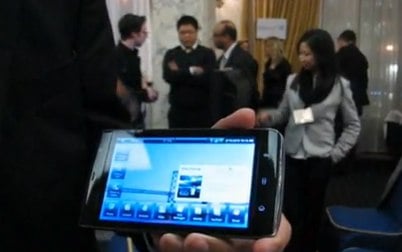 Steve "Chippy" Paine got a chance to shoot some video of the Dell Mini 5 Tablet at Mobile World Congress. He didn't get hands on, as it looks like Dell is still not letting these things out of their reps hands yet, but the video does show off some of the features and certainly the form factor.
Chippy also got a bit more info about the upcoming gadget. We're looking at a summer availability for the Android based device and it will be a full Google Android experience. It will be available with and without 3G and Chippy reports that it has a tailored UI making use of widgets. No word on pricing yet beyond PR speak that says it will be what customers are interested in. Dell is still "in process" with carriers so that might mean some sort of subsidy.  According to the rep, the Mini 5 is one of a family of devices and we'll see more down the road.