Dell Streak 7 Wi-Fi Tablet Now Shipping at Amazon
It looks like Amazon has begun shipping a Dell device before Dell itself as the Dell Streak 7 Wi-Fi only version has begun shipping in the United States for a pretty cool price tag of $380.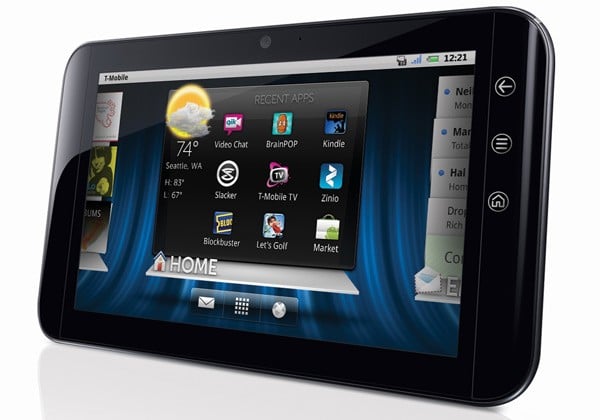 The Wi-Fi only model of the Dell Streak 7 has been up for pre-order since the end of March so those that jumped at the chance to get a Android 2.2 powered tablet should be happy to know that their device is now in the mail.
For those that need a refresher, the Dell Streak 7 is the latest addition to Dell's Streak family of tablet devices and it will be coming with 1GHz Tegra 2 CPU, Android 2.2 and Adobe Flash 10.1 Mobile support. It also employs a rear facing camera and a front facing camera for video chat.
It also will be getting an upgrade to Android 3.0 Honeycomb at some point which is something that the other popular Android 2.2 powered 7 inch tablet, the Samsung Galaxy Tab, isn't necessarily going to receive making this the more attractive of the two.
As for a 3G model, it's unknown when the Dell Streak 7 will be hitting T-Mobile.
—
Dell Streak 7 Tablet Hands On Video

As an Amazon Associate I earn from qualifying purchases.