Dell Streak Hands On (video)
I met up with some folks from Dell to check out the Dell Streak, an Android device that's created quite a bit of buzz since we first got a peek at it back at CES 2010.I shot a quick video walkthrough and snapped some pics after playing with the device for a few minutes.
The first thing you'll notice about the Dell Streak is its large display. Browsing Web sites on the Streak is a pleasure compared to smaller devices. Video playback looks great and it's clear that Dell put a lot of effort into polishing the thing up since we first saw it.
GBM InkShows are sponsored by MobileDemand, makers of Rugged Tablet PCs.
But of course the trade off for a larger display is a larger device. The 5″ display is huge for a phone and makes the HTC EVO 4Gm with its 4.3″ display feel tiny. I have huge hands and the thing is too big for me to comfortably hold it up to my ear.  If you plan on making calls on this thing a headset is a must.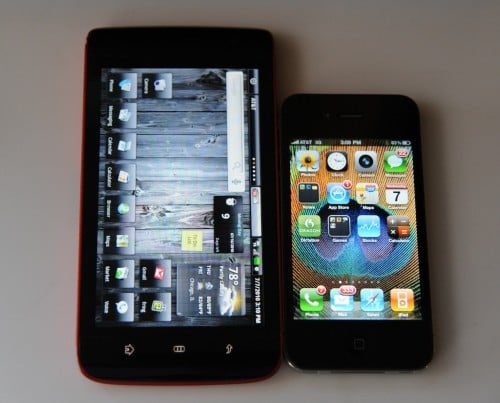 To give you an idea of exactly how much 5″ of diagonal screen real estate is, take a look at this photo of the Dell Streak next to my iPhone 4. If you browse the Internet and use mobile apps more than you talk the Dell Streak might be up your alley, but you may have trouble fitting it in your pocket. One thing that's nice about the large display is that there's enough room to have a mini desktop, complete with a search bar, app launcher, status bar and widgets. The large mobile display really does feel liberating to use compared to the relatively tiny iPhone 4.
Its large dimensions may keep it form being a mainstream success however. Most people carry a single device and it's just hard to imagine toting this thing around 24/7.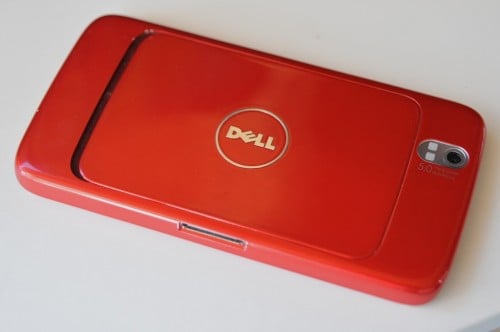 One thing to note is that the Dell Streak is pretty slim, making it more manageable than you might guess.
According to Dell, the Streak is its best selling pre-order item of all time. After playing with it I can understand why, but it'll be interesting to see how mainstream consumers react to it once they see it in person.

As an Amazon Associate I earn from qualifying purchases.