Despite Facebook Home, HTC First May Be a Phone for Android Purists
Despite being the first Android smartphone to launch pre-loaded with the Facebook Home launcher out of the box, the HTC First may be a great phone for Android users who prefer a pure Google experience. According to HTC, the HTC First runs a stock Android build–Facebook told GottaBeMobile that the phone runs Android 4.1 under the hood and can be used with Google Now voice search–and the Facebook Home UI can be disabled.
While the move may be strange, it shows Facebook's commitment–made by CEO Mark Zuckerberg on stage at the unveiling event last week–that it was dedicated to not 'forking' the Android OS in the same way that rivals, like Amazon and Barnes & Noble have done.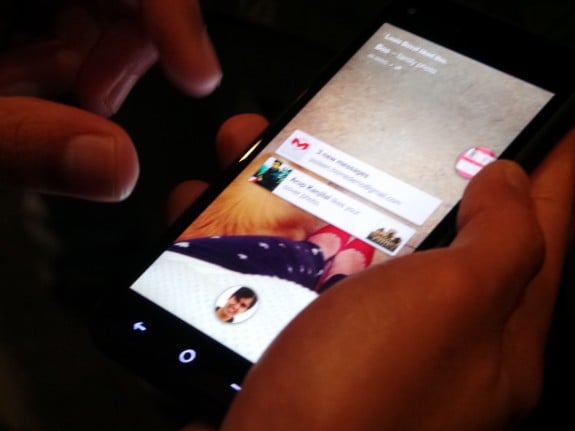 According to Phandroid, the Facebook Home's skin can be disabled within the app's settings menu. Users can also move notifications back to the Android notification bar, which was hidden under the Facebook Home UI.
This would be one of the few HTC phones that would offer a native Google feel to it. In the past, HTC had differentiated itself from other Android phone-makers by pre-loading the HTC Sense user interface on many of the smartphones it sold. With the HTC Sense UI, users cannot disable Sense for a pure Android experience. The most recent Sense-less phone that HTC's released is the HTC G2 for T-Mobile USA's network.
HTC had later confirmed to The Verge that the Facebook Home UI can be turned off, confirming what was previously reported on Phandroid.,
Now, along with Google's own Nexus-branded smartphone, Facebook's first 'official phone' could also be considered a Google handset if a user chooses. Unlike the Nexus, the HTC First is designed with mid-range specs.
In addition to the HTC First, Facebook will also be offering its Facebook Home user interface as a download through Google's Play Store.