Despite 'Smooth' Sales, Galaxy Tabs Have High Return Rates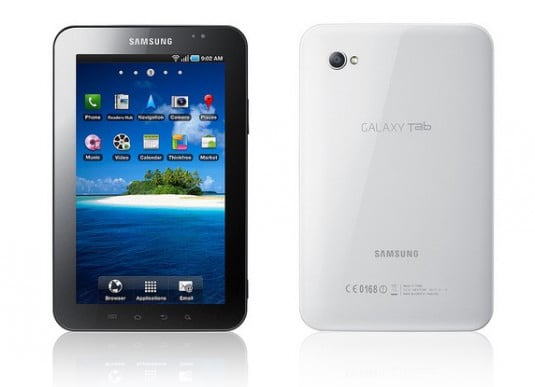 Samsung has gone on record to state that the company was misinterpreted in its statement earlier, which the media has been reporting as 'small' sales of Galaxy Tab Android tablets. According to Samsung reps, the statement should have read that sales were smooth. Despite all the PR efforts in ironing out its sales number, the tablet's low 2 million units of sales to retailers (not to end users) is also plagued by high return rates when sold to users.
According to All Things D, ITG Investment Research has been tracking sales and returns of the Galaxy Tab at around 6,000 locations and found unusually high rates of return. ITG reports that return rates for the tablets were around 13 percent through December, but increased after the Holiday gift season with rates of 16 percent.
Compared to iPads sold at Verizon Wireless stores with return rates of approximately 2 percent, the rates reported by ITG does not sound "smooth," however Samsung wants to put it.
The high return rates may not be surprising. Despite sporting a high-end Hummingbird processor and a high resolution 7-inch screen, the Galaxy Tab was launched with Samsung's TouchWiz user interface on top of Android 2.2, which supports Adobe Flash 10.1 Mobile. The problem here is that even Google itself has admitted that Android 2.2 was not designed for a tablet. As a result, manufacturers, such as Samsung, had to work to re-tool select apps, such as the device's Contacts, Calendar, and Email apps, to take advantage of the larger tablet screen real estate. Despite that work, many third-party apps only scaled up and did not provide a user experience of a tablet. On the other hand, many apps created for the iPad were designed with a tablet user interface in mind, offering more control and with multiple panes.
In order to properly compare iPad to Android tablets, we'll have to wait until Android 3.0 Honeycomb launches. The Motorola Xoom tablet, which will be among the first to be released with Android 3.0, will debut on Verizon Wireless. At that point, we'll have something to compare sales and return rates on the Android side with the iPad or iPad 2 for Verizon.

This article may contain affiliate links. Click here for more details.