Dish Continues iPad Giveaway Through 2014 for Qualified Customers
One of the spectacles of any Consumer Electronics Show is to watch the many plays for attention and by extension market share. CES 2014 is proving to be no different. One of the many battlefields that feature press conferences and show floor displays is the television viewing space that exists between the cable and the satellite providers. There's big money there and there are big worries about the cord cutting phenomenon cutting into subscription rates. Satellite provider, Dish announced today that it was going to extend a promotion it already had going in an effort to woo new subscribers. Qualified new subscribers will receive a free iPad mini when they sign up. From Dish:
The Hopper and iPad Mini offer requires activation of new qualifying DISH service with 24-month agreement and credit qualification. Monthly DVR and receiver fees apply. All prices, fees, packages, programming, features, functionality and offers subject to change without notice. To qualify, customers must select the Hopper system and minimum of America's Top 120 package. Please allow 4-6 weeks for delivery. This offer cannot be combined with promotional pricing.Dish has run similar promotions before giving away a free iPad 2 to new customers, but the 2014 extension of this promotion will be for the iPad mini, not the iPad mini with Retina Display, but the original version.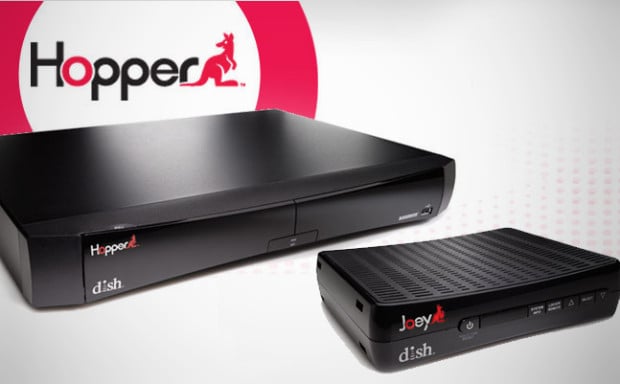 This announcement came as Dish also announced other new products that it hopes will keep existing customers happy while helping it acquire new ones.
Those new products include:
Dish SuperJoey: Which will enable customers to record up to 8 programs simultaneously.  Customers will need a Hopper DVR to add the two additional channels to with the Dish SuperJoey. There's another caveat here though. The 8 shows will automatically include the "Prime Time Anytime" service that records all four major network programming for later viewing.  The SuperJoey/Hopper combo allows for simultaneous recording of five shows without the "Prime Time Anytime" service.
Wifi Joey: Which will enable you to watch on a Tablet or other screen anywhere in your home wirelessly.
Virtual Joey: Which will enable you watch Dish content on your PS3 or PS4 consoles.
Dish Anywhere mobile App: Which, as the title implies, will enable you to watch content anywhere on your iOS or Android device, with support for the Kindle Fire coming in 2014. This is an update to the current App. The Dish Explorer App will also be getting some voice control features.
Note that Dish is set to raise rates by $5.00 for all customers on February 1. So, as we all have always known, there's no free lunches or iPads.

As an Amazon Associate I earn from qualifying purchases.