Droid 4 Accessories Start Arriving in Stores
Over the weekend, it appears that accessories for the still unofficial but oft-leaked Motorola Droid 4 began arriving in stores (how many, we aren't sure about) here in the United States which seems to point to an imminent launch on Verizon, possibly as soon as CES in Las Vegas. The news comes a day after we learned that Verizon will be ending the life of the Droid 4's predecessor, the Motorola Droid 3.
Now, we had heard that the release date for the Droid 4 was pushed all the way to February and it's still possible that this might happen even with these cases arriving in stores already.
However, we haven't seen anything substantial leak from Motorola in the build-up to CES so it's also possible that this might just be the phone that Moto and Verizon launch at CES in just a couple of days. Will a release come along with that launch?
Hard to tell as official release dates and pricing are generally hard to come by in the world of Big Red.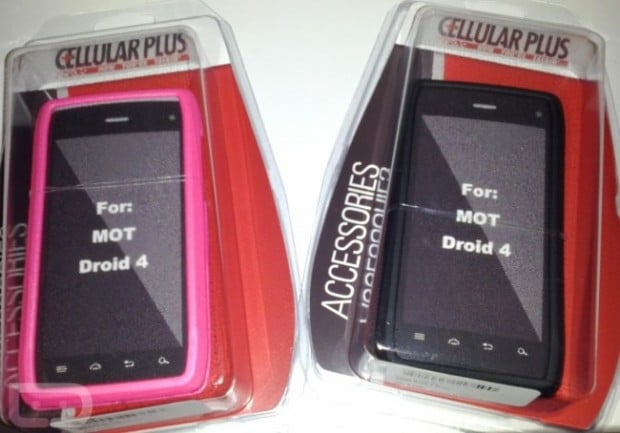 We've got our fingers crossed that there is something else in store though because while the Droid 4 does look like a great phone, we've already seen it pop up on our radar numerous times.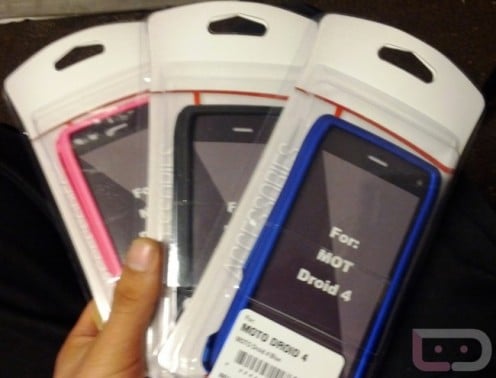 From photos to leaked specs, we have a pretty clear read on the Droid 4, a device that should appeal to those that still love to use physical keyboards. It should also be a phone to look at if you've been looking to get on board Verizon's 4G LTE network.
Via: Droid-Life

This article may contain affiliate links. Click here for more details.