Droid Bionic Bug Fix Update Rolling Out Soon
Originally, we had thought that the Motorola Droid Bionic bug fix update would be rolling out in November. That didn't happen. Then, at the beginning of November, Motorola alerted Droid Bionic owners to a 30-60 day time table in which the manufacturer would roll out the update. Well, today, support documents for said update appeared which means that we should be fairly close to a roll out.
No, there are no official dates within the documentation but it's fairly safe to assume that Moto will be able to get the software out to you Droid Bionic owners sometime this month.
Droid-Life is hearing that it could roll out to some users as soon as tomorrow.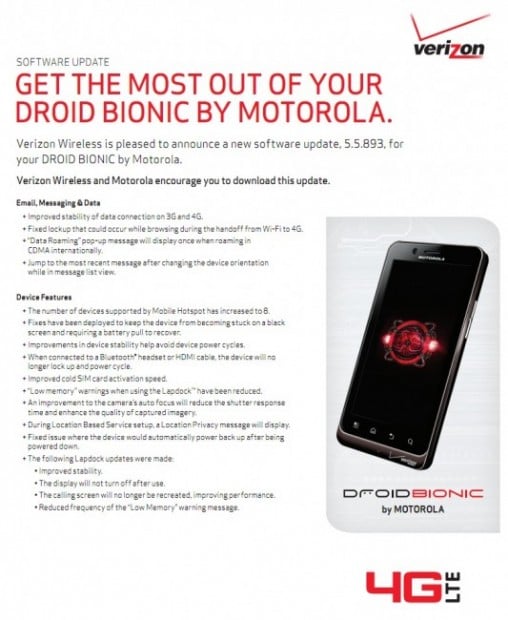 That should be fantastic news for those of you that have been waiting to patch up your buggy phone. From the annoying 5 user limit with mobile hotspot to the odd issue where the Droid Bionic switched back and forth from 3G to 4G, this update has a whole lot packed in it.
So, be on the look out Droid Bionic owners you should have a better working phone in the not so distant future.

This article may contain affiliate links. Click here for more details.