Droid Bionic Owners Deserve Some Android 4.0 Answers Too
Last week, I wrote a post wherein I unleashed my anger about the whole situation surrounding the silence in regards to the HTC ThunderBolt Android 4.0 update. I argued that HTC and Verizon both owe answers to ThunderBolt owners in regards to the update. I don't care if it's about the update not ever coming out for the device, the ThunderBolt should have been at the forefront of the Android 4.0 announcement that HTC made last week.
Same goes for the Motorola Droid Bionic.
Yes, folks, there is another phone whose launch was nearly on par with the disaster that was the HTC Thunderbolt's.
The phone I speak of is the Droid Bionic that was released in September 2011 after a lengthy, lengthy delay. The Droid Bionic was the first 4G LTE device to hit Verizon's network with a dual-core processor on board.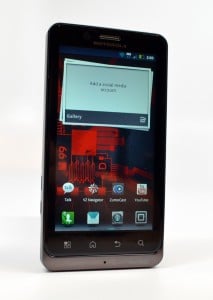 If you recall, the first phones released on Verizon's 4G LTE network were lacking in the spec department, HTC ThunderBolt included, and that's why the Droid Bionic was such a hot topic. It had 4G LTE and it had the internals.
It seemed destined for greatness.
Thing is, Motorola and Verizon completely blundered the launch.
The Droid Bionic was originally announced at CES 2010 with a release projected for just before summer. However, due to some still unexplained mystery, Motorola re-designed the phone and released it way beyond its original release date.
We're talking months and months later.
And then it arrived.
And we loved it.
The Droid Bionic is a solid phone.
(Read: Motorola Droid Bionic review.)
Soon though, it became clear that the delayed release had thrown a wrench in Motorola and Verizon's release cycle as a new device, which later turned out to be the Motorola Droid RAZR, was soon rumored for launch.
For launch? A month after Motorola and Verizon launched the Droid Bionic and subsequently flooded TV and the web with tons of advertisements promoting the power of the Droid Bionic?
Really?
Yes.
The Motorola Droid RAZR launched on November 11th, 2011, at 11:11am.
If I had bought a Droid Bionic, I would have fainted in disbelief. And then I would have awoke stark raving mad, ready to storm into the local Verizon retail store demanding an upgrade or refund, neither of which the employees would give me.
Thing is, I didn't buy a Droid Bionic but I know people that did. Just like I know people who own the HTC ThunderBolt.
What I am getting at is that I believe that these two phone should be the first Android devices upgraded to Android 4.0. I'm serious. You saw what Apple did after people started complaining about the antenna on the iPhone 4, a problem that exists in all smartphones.
It took care of its customers.
Motorola (and HTC) should do the same.
Back in October, Motorola said that it would share the timing of the Droid Bionic's Android 4.0 update after Google released the latest version of Android 4.0 Ice Cream Sandwich.
What have we seen since the release of Android 4.0 and the Galaxy Nexus?
Silence.
The same silence that HTC is treating its ThunderBolt owners to.
Droid Bionic owners deserve better.
Customers deserve better.
I said that better communication was one of the things I wanted from mobile tech in 2012 and so far, I am seeing a bunch of excuses and the same culprits at work.
Sure, both HTC and Motorola have pledged better and more timely smartphone releases for 2012 but both companies still have to deliver some answers about phones from 2011 if they expect anyone to buy into the future. I for one am going to have a tough time buy a phone from either company this year.
Am I blowing this out or proportion?
Or do any of you feel the same way?
Hopefully Motorola (and HTC) give us some new, concrete information soon.