Droid DNA Android 4.2 Jelly Bean Update Release Imminent
The long awaited Droid DNA Android 4.2 Jelly Bean and Sense 5 update could start rolling out as soon as tomorrow as HTC says that the software has received technical approval from Verizon.
Earlier this year, HTC promised Android 4.2 Jelly Bean and Sense 5 to Droid DNA owners. The company said that it was targeting a September release, ahead of other updates. However, HTC's tone quickly shifted and the company announced that the Droid DNA Android 4.2 Jelly Bean update would emerge with Sense 5 during the month of December.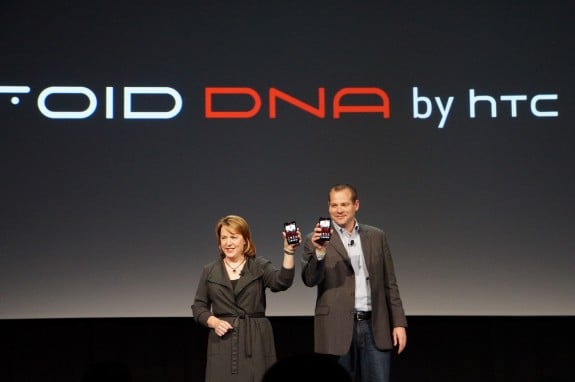 Since then, things have been relatively quiet. Until today, that is. Today, HTC's Executive Director of Product Management Mohammed Versi, announced that the Droid DNA Android 4.2 Jelly Bean update with Sense 5 finally got technical approval from Verizon and that the update could start pushing out to owners as early as tomorrow. Verizon typically doesn't confirm release dates ahead of time which means that while it has technical approval, it still could be a few days before it arrives for users.
@bkgamer @DrLovePiston Verizon pushes out the update. Should start receiving by tomorrow. Thanks.

— Mo (@moversi) December 5, 2013
That said, this is a fantastic sign for Droid DNA owners who have been waiting several months for the Droid DNA Android 4.2 update to arrive. And when the software does arrive, it will not only carry all of the features that come with Android 4.2 but it will also come with HTC's Sense 5 user interface to replace the old Sense 4+ interface.
This update will not be the last for Droid DNA users. HTC confirmed that it would be rolling out Android 4.4 KitKat to the Droid DNA in 2014 though it's still not clear when it will arrive. HTC will likely put a priority on devices like the HTC One mini and HTC One Max, both of which have seen their Android 4.4 KitKat updates confirmed. They will see their updates roll out after the regular HTC One gets its update in January.
Once the roll out starts, Droid DNA owners will be able to pull the software by checking for the update in the device's settings. Verizon tends to roll out the software in stages which means it could take several days to reach every Droid DNA owner in the U.S.

As an Amazon Associate I earn from qualifying purchases.