Droid Incredible 4G Launching Soon?
There have been several signs that have pointed to an imminent launch of the rumored HTC Droid Incredible 4G and today, we have yet another one as the phone's predecessor, the Droid Incredible 2, has gone out of stock at Verizon.
First discovered by Droid-Life, the Droid Incredible 2 is now listed as being out of stock on Verizon's website. The shortage says that it's only temporary but this is a phone that has been out for a year so it's possible that Verizon might never replenish the stock.
Verizon hasn't been secretive about its plans to clear the Droid Incredible 2 from its inventory. Just a short time ago, the carrier slashed the price of the device all the way down to zero dollars on contract, which is generally a sign that something new is on the way.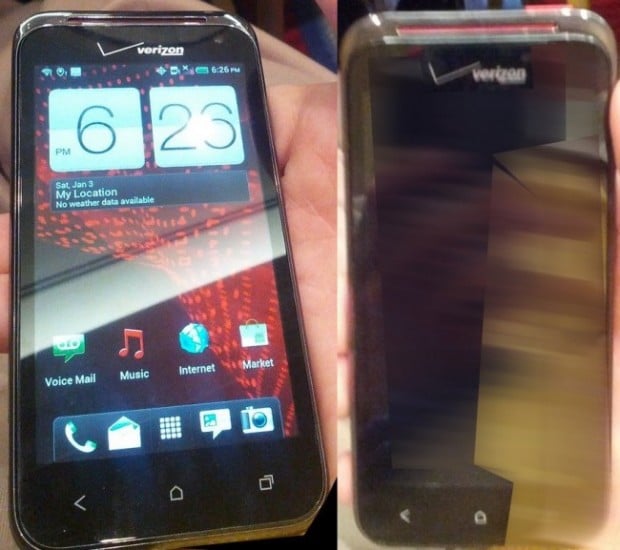 That something new is likely going to be the Droid Incredible 4G, a device that will run on the company's 4G LTE network.
As it stands, the device is rumored to be launching on April 26th, price unknown, and the fact that the stock of the Droid Incredible 2 is a good sign that the launch may indeed happen that day.
Of course, Verizon hasn't announced anything as of yet, but those familiar with the carrier will know that it often times does not announce a phone until shortly before its launch date.
The HTC Droid Incredible 4G is supposedly going to be Verizon's Droid-branded version of the HTC One S, a device that will be heading to T-Mobile's HSPA+ network in the near future.
It has leaked out several times on camera, confirming its existence, and while its specifications have yet to be announced, we have a pretty good read on them.
The Droid Incredible 4G is said to feature:
qHD resolution display
1.2GHz dual-core Snapdragon processor
1GB RAM
8GB built-in storage, microSD card slot
8MP rear camera with zero shutter lag
VGA front camera
NFC support
Beats Audio (no headphones included)
4G LTE
Android 4.0 Ice Cream Sandwich with Sense 4.0
The processor is rumored to be a Snapdragon S4, the same processor in the One S, and the display is rumored to be 4-inches in size.
Hopefully, we'll hear something official soon.

As an Amazon Associate I earn from qualifying purchases.