Droid Incredible 4G LTE Release Date Appears Close
It looks like Verizon might finally be on the verge of launching the Droid Incredible 4G LTE.
Droid-Life is reporting that marketing materials for the device landed in some Verizon retail stores over the weekend which seems to point to a release date being close.
Verizon announced the device back in May, but has still yet to give it an official release date.
The carrier unveiled the Droid Incredible 4G LTE at CTIA in New Orleans and said that the phone would be headed to the carrier's 4G LTE network in the coming weeks.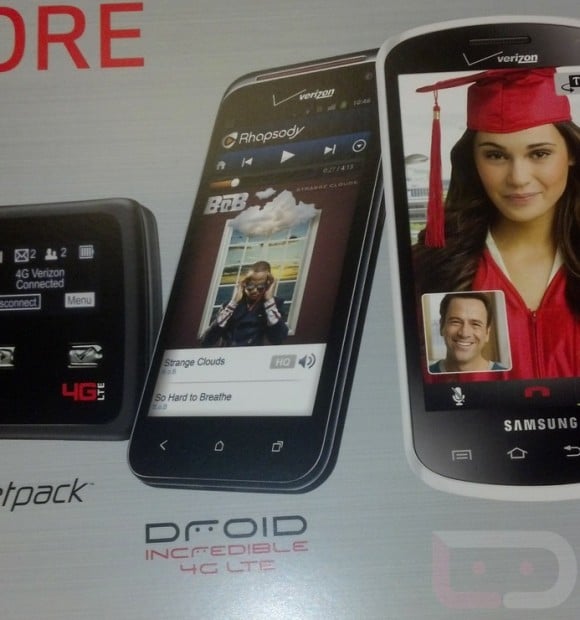 The coming weeks have turned into just over a month, leaving some consumers wondering when the release date announcement might be made.
If the marketing materials are any indication, we should see an announcement in regards to the Droid Incredible 4G LTE's launch soon.
We do have a rumored release date though.
Verizon is thought to be launching the Droid Incredible 4G LTE on June 21st. That date is merely a rumor at this point but as of right now that's all we have.
It's thought that Verizon was originally going to release the phone in May but that the HTC/Apple patent dispute that held many HTC devices up at the U.S. border may have altered that.
Verizon has not said whether this is the case.
The Droid Incredible 4G LTE will feature a dual core processor and Android 4.0 Ice Cream Sandwich with HTC Sense 4.0.
The Incredible 4G LTE has a 8MP rear facing camera and a front facing camera. Beats Audio works throughout all the audio on the device, providing a boost to volume.
It also has a 4-inch display with qHD 960 x 540 resolution. The small size sets the Incredible 4G LTE apart from the larger Android phones coming to market on many carriers.