Droid Incredible 4G LTE Release Date Pegged for June 21
Verizon has yet to confirm a Droid Incredible 4G LTE release date but a new rumor pegs the release of Verizon's next 4G LTE Droid smartphone as June 21st.
According to Droid-Life, the Droid Incredible 4G LTE will be released on June 21st, a Thursday, which is a day that Verizon likes to release new smartphones.
Verizon has yet to confirm anything so it's possible that this date could pass without a release.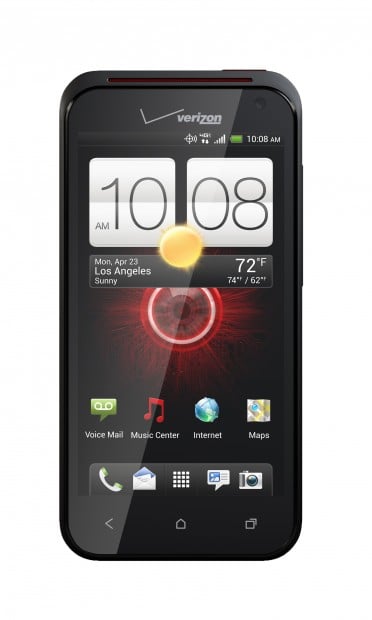 We do know that Verizon is preparing to release the Droid Incredible 4G LTE as the device has shown up on Verizon's TestMan website, a site that Verizon's uses to prep a device's page before it goes live on Verizon's website.
Additionally, yesterday, we learned that the Droid Incredible 4G LTE price very well could be $149.99 on a new two-year contract and after a $50 mail-in rebate.
The MAP that revealed the price also revealed that Verizon originally anticipated that the Droid Incredible 4G LTE would be out in May.
It's unknown whether the Droid Incredible 4G LTE, made by HTC, was affected by the patent issues that HTC had with Apple. Those issues kept some HTC devices, the One X and the EVO 4G LTE in particular, at U.S. Customs for an extended period of time.
However, Customs has since released those devices and assuming the Droid Incredible 4G LTE was also held at the border, it should be shipping out to warehouses as well.
Verizon originally announced the Droid Incredible 4G LTE back in May.
When the Droid Incredible 4G LTE arrives, it will feature a dual core processor and Android 4.0 Ice Cream Sandwich with HTC Sense 4.0.
The Incredible 4G LTE has a 8MP rear facing camera and a front facing camera. Beats Audio works throughout all the audio on the device, providing a boost to volume.
It also has a 4-inch display with qHD 960 x 540 resolution. The small size sets the Incredible 4G LTE apart from the larger Android phones coming to market on many carriers.
The report also states that the Samsung Galaxy S III will arrive on June 28th but we have heard, directly from Verizon, that it expects to start shipping the device on July 9th.