New Droid Smartphone Set to Hit Verizon?
We've already got a good look at a device that very well could be the next member of the Droid Incredible family, a device thought to be called the HTC Droid Incredible 4G. We also have a lead on a possible release date for the device and it appears that that intelligence is and was solid as a device thought to be the Droid Incredible 4G has just passed through the FCC on its way to Verizon's 4G LTE network.
Engadget spied the device passing through for approval and that means we have just gotten another step closer to the device's eventual release.
There are, however, no specific markings that label this device as the Droid Incredible 4G which means that it could potentially be the Droid Fighter, another 4G LTE device that is rumored to be heading to Verizon's 4G LTE network.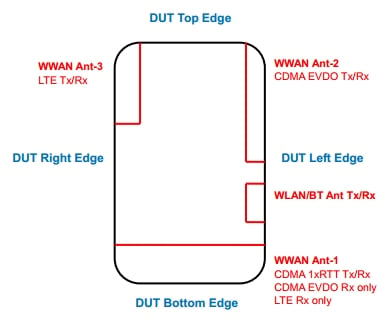 They seem to be sure that this is the Droid Incredible 4G though.
What's clear is that this device indeed has LTE band 13 which means it will be a 4G LTE enabled device for Verizon.
Little is known about the Droid Fighter other than it has 4G LTE on board and a possible release date on March 29th.
However, the Droid Incredible 4G is speculated to have a 1.2GHz dual-core processor, an 8MP rear camera, a VGA front-facing camera, an AMOLED screen of unknown size, 1GB of RAM, and a design reminiscent of the earlier Droid Incredible devices.
Either way, it appears that Verizon has another 4G LTE smartphone on the way.