Droid Incredible 4G Surfaces in First Photos
It appears that Verizon's upcoming 4G LTE smartphone, the HTC Droid Incredible 4G, has surfaced today in the first images that show off both 4G LTE and Verizon Wireless branding.
The images come courtesy of Android Police and they clearly show off a phone that is styled like the previous versions of the Droid Incredible.
The photos also show off the HTC logo and confirm the phone's NFC support.
We also get a complete rundown of the device's specifications, save for two that are missing.
Here are the specs that are said to be on-board the device that you see here:
qHD resolution display
1.2GHz dual-core Snapdragon processor
1GB RAM
8GB built-in storage, microSD card slot
8MP rear camera with zero shutter lag
VGA front camera
NFC support
Beats Audio (no headphones included)
4G LTE
Android 4.0 Ice Cream Sandwich with Sense 4.0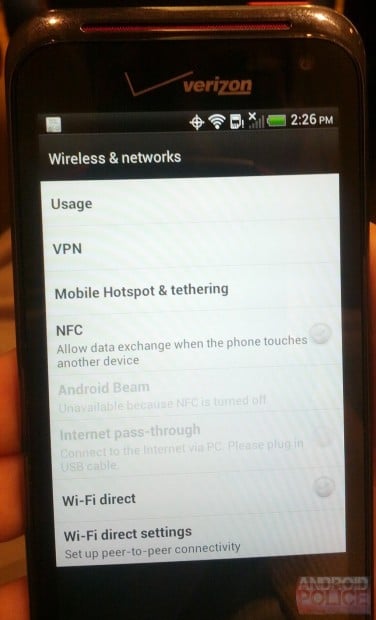 There are two key elements missing here. One, we still don't know the screen size. The report guesses that it's 4-inches, the same screen size as the previous two Droid Incredible models, but it's as of yet unknown.
Second, the processor. It's assumed that it's going to be a Snapdragon S4 from Qualcomm, the same chip found in HTC's One X and One S, but that has yet to be confirmed.
And while we now know what to expect, we still don't know when this phone is coming exactly.
Verizon has already dropped the price of the HTC Rezound and Droid Incredible 2 and we have heard that April 26th might just be the day that this thing lands and now that we have photographic evidence of this phone, it's hard to deny that something is coming soon.
Look for something official this month.

As an Amazon Associate I earn from qualifying purchases.