Droid Incredible Gingerbread Update Rolling Out Soon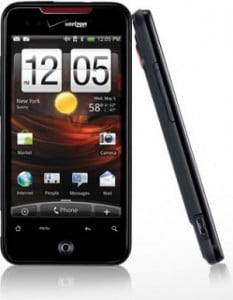 Just a short time ago, we thought that the Droid Incredible Gingerbread update may have been canceled. Then, over the weekend, we got some good news. HTC had not canceled it but it had no idea when it would roll out. Turns out, it's more than likely going to be sooner rather than later as support documents have appeared over at Verizon which is usually a good sign that something is afoot.
Obviously, no specific date is listed but when this information pops up, a roll out usually isn't too far behind. Looking at the release notes, nothing mind blowing will be arriving with the software. It will be Android 2.3.4 and it will include a couple of things that may or may not delight you.
Here is what's going to be coming along with Gingerbread:
Messaging

+ MMS messages send correctly.
+ Properly save audio files from MMS messages.
+ Successfully play audio files from a message.
+ Send Vcard through a SMS message.

Connection

+ Internet connection via Bluetooth® now enabled.
+ VZ Navigator™ now operates over Wi-Fi.

Additional Features

+ Change songs in the Music widget by tapping the forward button.
+ Camera functions successfully without inserting SD card.
So, if you still own an Incredible and I'm sure plenty of you do, keep an eye out for your upgrade soon.

This article may contain affiliate links. Click here for more details.