Droid Incredible Gingerbread Update Finally Starts to Roll Out
Last week, we got word that the Droid Incredible Gingerbread update had started rolling out. However, the roll out, if there even was one, was extremely small. Well, today, we're happy to say that Gingerbread for the Droid Incredible is now available to all Droid Incredible owners, so if you own one, it's probably worth checking to see if the update is ready to rock on your phone.
The update brings some stuff other than Gingerbread along with it and luckily, Verizon was nice enough to detail all of that for us.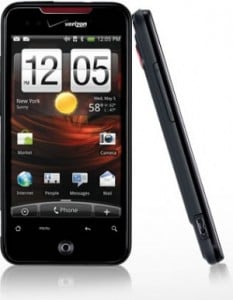 New things you'll see with the update include:
Enhancements:

+ Download Manager App:
+ App and Power Management Details
+ Improved Word Selection and Copy Functionality:

Messaging

+ MMS messages send correctly.
+ Properly save audio files from MMS messages.
+ Successfully play audio files from a message.
+ Send Vcard through a SMS message.

Connection

+ Internet connection via Bluetooth® now enabled.
+ VZ Navigator™ now operates over Wi-Fi.

Additional Features

+ Change songs in the Music widget by tapping the forward button.
+ Camera functions successfully without inserting SD card.
+ City ID app fixed.
• New App to manage all of your downloads from web browsing, email
Oh, and of course it will be coming with Gingerbread as well.
Anyone seeing it?

As an Amazon Associate I earn from qualifying purchases.