Droid Pro Gingerbread Update Starts Rolling Out, Droid 2 Owners Watch in Agony
Over the weekend, some lucky Motorola Droid Pro owners began to see the Android 2.3.3 update available for installation on their device. And while it doesn't appear to be a full-blown roll out, it's reminiscent of the Droid X's current Gingerbread "soak test" which means that an update to the masses should be coming at some point in the near future.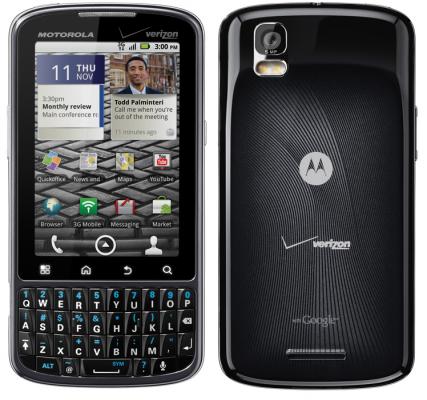 Consider us surprised because we would have pegged the Motorola Droid 2 and the Droid 2 Global as the devices that would be getting the Gingerbread update next. And while nothing is official here, we have a feeling this is going to leave Droid 2 owners that lack patience a little bit peeved.
It appears that the Droid Pro's Gingerbread update is a trial run similar to the Droid X's "soak test" roll out that is happening right now after starting last Friday. If true, most Droid Pro owners won't see the update until later on this week at the earliest. Still, it's nice to know that the update is on the way.
As for Droid 2 owners, you're apparently going to have to wait a little bit longer for your Gingerbread to arrive. Motorola first confirmed Gingerbread for all four Droid devices back on May 23rd.
Via: Droid-Life

As an Amazon Associate I earn from qualifying purchases.