Droid RAZR Bug Fix Update Now Available
Earlier this week, we told you about a substantial bug fix update that Motorola and Verizon had planned for the Motorola Droid RAZR, one of the carrier's latest 4G LTE smartphones. The update had apparently rolled out to testers signaling an imminent release. Well from what we're hearing from Droid RAZR owners, the update is now live and Droid RAZR owners can pull the update.
As you may recall, this is a pretty big update. 57MB big. So, it might take you a little bit to install. But trust us, it's worth it. It's packed with fixes and improvements, some related to the phone's camera as well as the Droid RAZR's connection.
Yeah, it's a good one.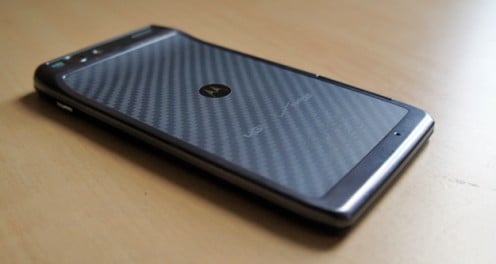 Again, the update includes:
SIM error notification has been fixed
Improved camera features and quality
Improved stability of menu access, browser, phone dialer, video playback and music player to prevent force-close errors and lockups
Updated group message notification in e-mail
Improvement in 3G/4G data connectivity
Maintain network connection upon completion of a voice call
Background color has been adjusted to improve readability in Lapdock connection UI menu items
So, if you have a Droid RAZR in your possession at the moment, you're going to want to head to your phone's Settings and check to see if there is a brand new piece of software waiting for your device.
Chances are, there will be, and the bugs that many of you have been dealing with will finally be taken care of.

This article may contain affiliate links. Click here for more details.