Droid RAZR MAXX Arrives on Verizon, Price Immediately Slashed
One look at the calender reveals that today is January 26th and you know what that means right? Verizon's latest Droid, the Motorola Droid RAZR MAXX, has launched on the carrier's 4G LTE network. Now, if you head over to Verizon's website, you'll find that the Droid RAZR MAXX is $299.99 if you sign a new contract. However, if you go to Amazon Wireless, you'll pay $100 less.
That's right. Amazon is already offering a discount on the Droid RAZR MAXX for new customers which brings the price down to $199.99. And it didn't leave those of you upgrading out either.
If you're looking to make an upgrade, you'll still get $70 off as Amazon has it available for $229.99.
Many of you have expressed interest in this phone because of its massive battery, it houses a 3,300 mAh battery that's capable of 21 hours of continuous talk time, so if you're thinking about pulling the trigger, you'll want to do it through Amazon.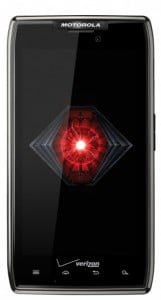 But, you'll also want to check out a couple of things before you do that.
First, have a look at our comparison between the Droid RAZR MAXX and the Motorola Droid 4, both of which were announced at CES 2012. Second, you'll want to take a peek at our hands-on with the Droid RAZR MAXX at CES 2012.
And third, you'll want to check out our review of the original Motorola Droid RAZR.
Remember, the Droid RAZR and Droid RAZR MAXX are very similar. The two key differences are that the Droid RAZR MAXX has that massive battery and is just a tad thicker sitting at a mere 8.9mm.
The original is 7.1mm.
For those of you that have already made up your minds, you can find the Droid RAZR MAXX on Amazon right here.

As an Amazon Associate I earn from qualifying purchases.