DROID Ultra, Maxx, and Mini Update Arrives Ahead of Lollipop
Motorola has been rather busy with updates to Android 5.0 Lollipop for many flagship devices like the new Moto X or Moto G, but the company hasn't forgotten about flagship devices from 2014, or even 2013 for that matter. Today a new update is rolling out to the Verizon DROID Ultra, MAXX, and Mini ahead of the Lollipop release.
In 2013 the DROID Ultra, MAXX, and Mini were all released as a trio of impressive smartphones from Motorola for Verizon Wireless, but they're all still stuck on Android 4.4 KitKat and patiently waiting for Android 5.0 Lollipop. And while that isn't arriving today, a small bug fixing and feature adding update is rolling out for those interested.
Read: Motorola Android 5.0 Lollipop Update Details Emerge
These three phones were among the first Verizon devices to receive the VoLTE and HD voice calling features, and now a software update with Advanced Calling 1.0 is rolling out, along with some bug fixes. Read on for more details, and what to expect from Android 5.0 when it arrives too.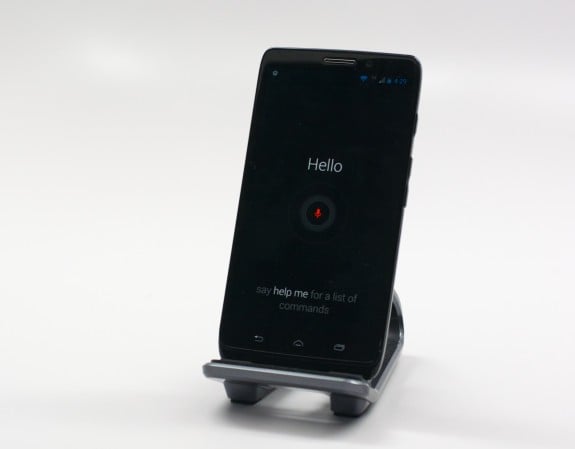 The DROID lineup received three new phones in 2013, and those are still important devices that Motorola plans to update to Android 5.0 Lollipop. However, that update isn't here yet, and won't arrive until after the Moto X 2014 and original Moto X are updated first.
In July all three devices mentioned above started receiving Android 4.4.4 KitKat, which was rather late compared to other smartphones available, and we can expect the same late arrival for Android 5.0 once it starts to surface. Today though, an update should start rolling out for all DROID Ultra, MAXX, and Mini owners with a few little things.
The changelog from Verizon doesn't share too many details, and only states advanced calling bug fixes and stability, but most likely a few other behind the scenes tweaks have been made to this software update. If you don't have Advanced Calling 1.0 on your Verizon plan you can add it, for free, from the My Verizon app and take advantage of VoLTE and HD voice calling features.
As for Android 5.0 Lollipop, back in December Motorola confirmed all three of these devices will see updates to Android 5.0, but they've yet to say when. Updating the Motorola update website with all three phones, but giving no date.
Read: Motorola Android 5.0 Lollipop Update Breakdown
As it stands today Motorola has already updated the 2014 Moto X (2nd Gen) Pure Edition and the new Moto G to Android 5.0 Lollipop, but the company has yet to issue those updates for regular carrier versions of the handset. We're hearing those could start before the end of January, then Motorola should proceed to the original Moto X, then the DROID Ultra, MAXX, and Mini from 2013.
We can't forget about the new DROID Turbo too, which will see updates well ahead of any smartphone released in 2013. Sadly we have no actual date for these three devices mentioned today, but know they're coming soon. Motorola has continued to be one of the best when it comes to software updates, especially with nearly stock Android on its handsets, so the wait shouldn't be long. Most likely sometime in the next 3-4 months, but if more details arrive we'll be sure to update accordingly.
For the update for today, head into settings > about phone > and check for updates to get the latest and greatest now, and stay tuned for more details about Android 5.0 Lollipop.

This article may contain affiliate links. Click here for more details.