DROID Ultra & Maxx Android 4.4.3 KitKat Update Confirmed
The Motorola DROID Ultra, DROID MAXX, and DROID Mini lineup from 2013 hasn't received as much attention as the Moto X when it comes to software updates, but today we received some good news regarding Android 4.4.3 KitKat.
After the Moto DROID family received Android 4.4 KitKat back in December, one that was eventually delayed well into late January, users now have been patiently awaiting the latest version of Google's Android. For those wondering where the rumored DROID Ultra Android 4.4.2 KitKat update was, Motorola decided to skip it completely.
Read: Motorola DROID Ultra & Maxx KitKat Update Resumes
In early May the Moto DROID Ultra & Maxx Android 4.4.2 KitKat update was finalized and reached the official testing phase according to multiple reports, but the update never actually arrived for users. We've been left in the dark regarding the upgrade, but today Motorola confirmed it was because they're moving right to Android 4.4.3 KitKat instead.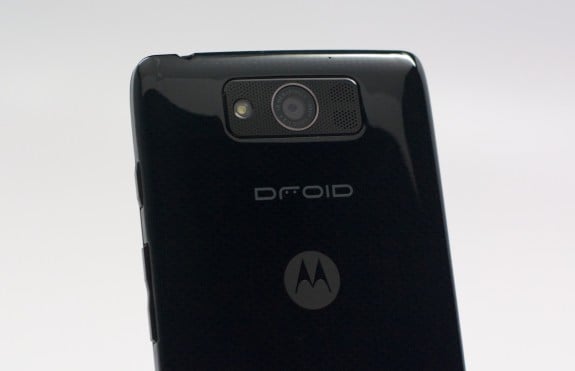 For those who didn't know, yesterday Google officially kicked off and announced Android 4.4.3 KitKat by delivering the latest update to Nexus smartphones and tablets, as well as a wide range of Google Play edition devices at the same time. Even more impressive was the Moto X, G, and E all will receive it this week too. While this was good news for new Moto owners, users with the 2013 DROID lineup were concerned but that was fully addressed as well.
The Motorola Moto DROID Ultra, DROID Maxx, and DROID Mini Android 4.4.3 KitKat update has been officially confirmed today, with Motorola also explaining the lack of previous updates all in one post over on Google+. Once the original update last month never arrived users were started to get concerned, but below is some excellent news for all those involved. Here is the quote from one of Motorola's Senior Software & Product Managers.
I see a lot of comments on a couple different threads asking about the 2013 DROID plans. Now that KitKat 4.4.3 is publicly available I am able to give more information about our plans. As I have stated previously, we ran into some issues with requirement churn on getting KitKat 4.4.2 out as quickly as we wanted too. Once that got resolved last month we had a decision to make with respect to rolling out KitKat 4.4.2 vs. waiting for KitKat 4.4.3, which we knew, was coming out shortly. We were concerned that if we used KitKat 4.4.2 it could be months before we were given the opportunity to get you KitKat 4.4.3. Consequently, we made the decision to wait for KitKat 4.4.3 as the base for our next update to the 2013 DROID family. We are working to get this update to you shortly, as it gets closer I will let you guys know. Thanks for your patience.
In the end what it sounds like is early last month Motorola and Verizon were all set and completely ready to push out Android 4.4.2 KitKat for the entire DROID Ultra lineup from 2013, but once they learned that Google was preparing to deliver Android 4.4.3 they decided to wait. Rather than push two major, and potentially confusing updates in a short period, they've opted to deliver one.
What this means is Motorola has elected to skip Android 4.4.2 KitKat, and will be pushing out a software update for the DROID Ultra, Maxx & Mini to Android 4.4.3 KitKat as soon as possible.
Thankfully Moto's SW Manager was also nice enough to confirm the new update is already being worked on, and that he'll continue to update to public regarding its release. Stating "We are working to get this update to you shortly" and as the DROID Ultra Android 4.4.3 KitKat release inches closer we'll be the first to know.
Read: Ultimate Android 4.4.3 KitKat Update List: Which Popular Phones Will Get It
This week Android 4.4.3 KitKat officially started to arrive for a slew of devices, including a bunch from Motorola, but above is a quick list of all the popular Android smartphones that will receive the latest and greatest from Google.
While this is both good and bad news for DROID Ultra & Maxx owners, just know that you'll soon be on the absolute latest version of Android released by Google. We'll update the moment we have more details.

This article may contain affiliate links. Click here for more details.