Droid X Gingerbread Update Rolling Out Tonight, But Not for Everyone
Yes, Motorola Droid X owners, the long awaited Android 2.3 Gingerbread update is rolling out starting tonight but it appears that Verizon will only be rolling it out to select test users in an attempt to make sure things go smoothly.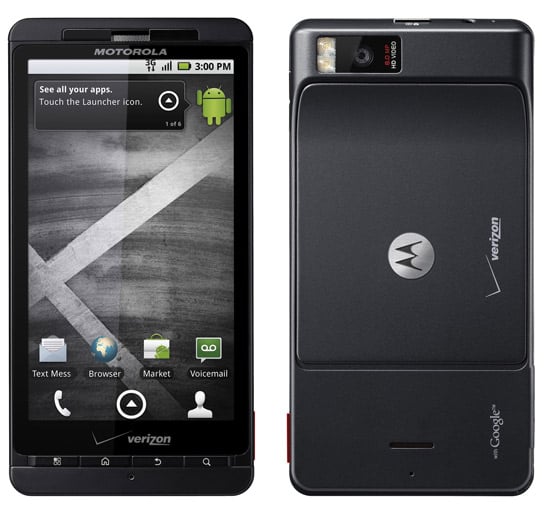 So what this means is that a majority of you, unless you are a part of Motorola's "soak" test via its member forums, won't be seeing the Gingerbread tonight. That's tonight. This weekend remains unclear so it could very well be a couple of days before most of you see it. That is, if everything goes according to plan.
Motorola has released some notes, notes that are likely directed at those who will be testing out the update:
The update will be pushed late tonight. If you go to bed, it should be waiting for you in the morning. West Coast members and night owls may be up to see it.
It's a good idea to keep your phone charged if possible and plugged in overnight. You don't have to keep it on, but you can.
If you are rooted, you must flash back to the standard Droid X software to receive the update. (Even then we can't guarantee the update will work.)
There is a good chance that someone who is part of the testing crew will pull the update and make it available for manual installation (at the very least it will be possible on June 1st) so if that happens we'll be sure to let you know. Otherwise, Droid X owners, be on the lookout this weekend.
Via: Droid-Life
UPDATE: The Droid X Gingerbread update is now available to all Droid X owners.

As an Amazon Associate I earn from qualifying purchases.